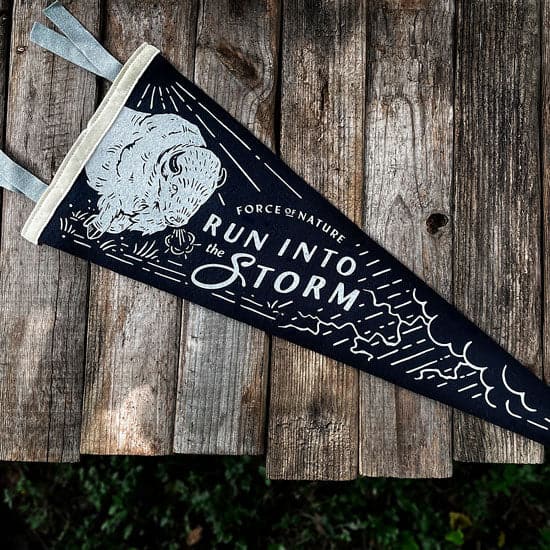 Into the Storm Pennant Flag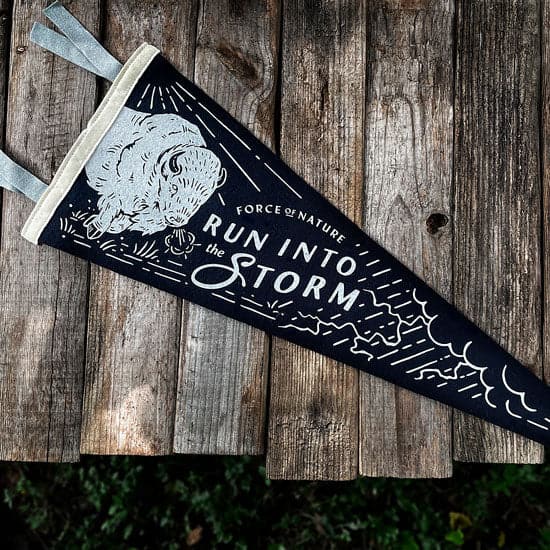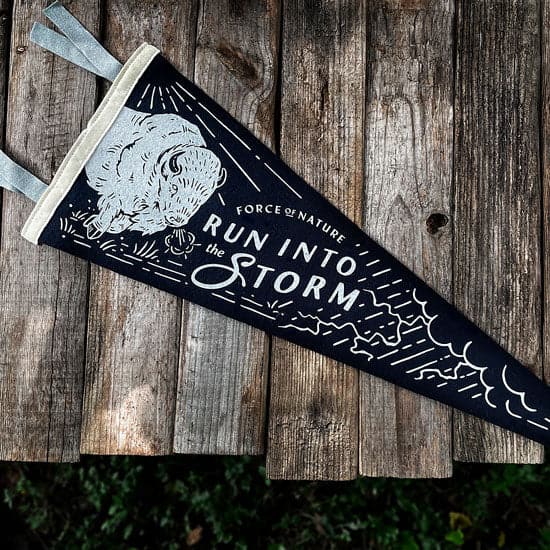 Into the Storm Pennant Flag
Into the Storm pennant flags made my Oxford Pennant are an homage to the bison's natural instinct to face challenges head on.
Adopting learnings from the brilliant acts of Mother Nature is a quick way to challenge and ultimately grow as an individual. One of our favorite nature inspired lessons comes from observing how a herd of bison responds when faced with an oncoming storm.
Unique to bison, the herd will instinctively run towards an approaching storm cell and once within the storm, further accelerate their momentum until they break through to the other side. By braving the storm and facing a fearful situation head-on, the bison minimize the actual amount of time they are exposed to the stress and danger that a storm can create. This wonderful metaphor reminds us to be bold and brave, to face our daily challenges, and take control of situations that often make you feel powerless. By braving the storm, we choose to spend more time stress free and in control of our lives.
The banner measures 9X27 inches. Screen print on wool. Limited run.