SOLD OUT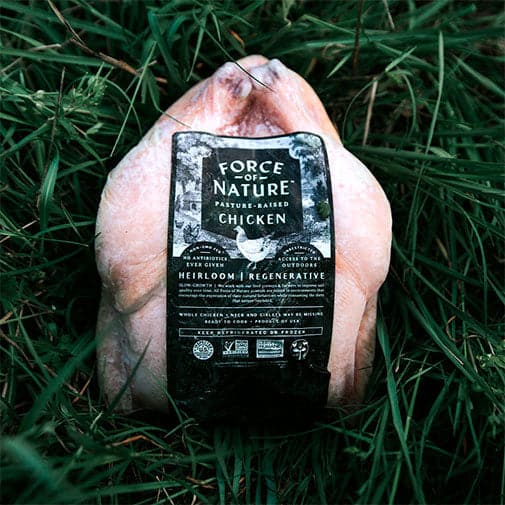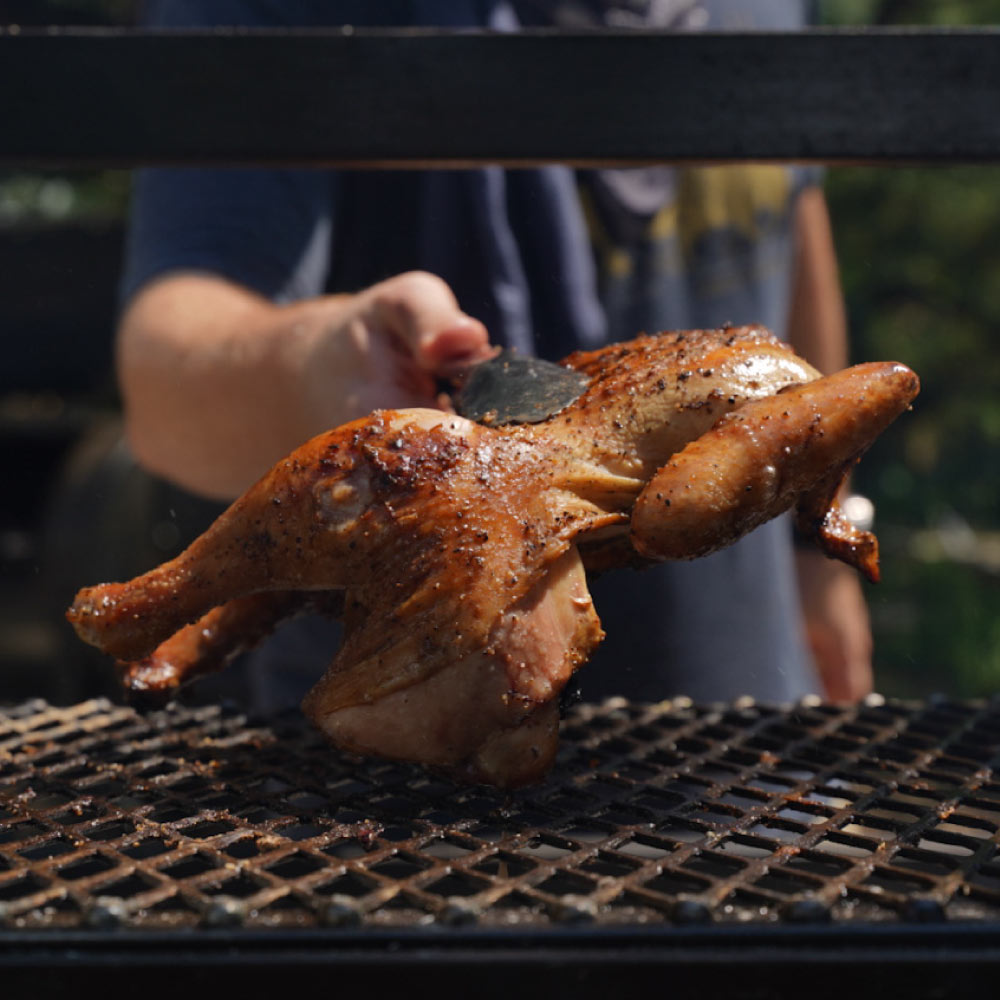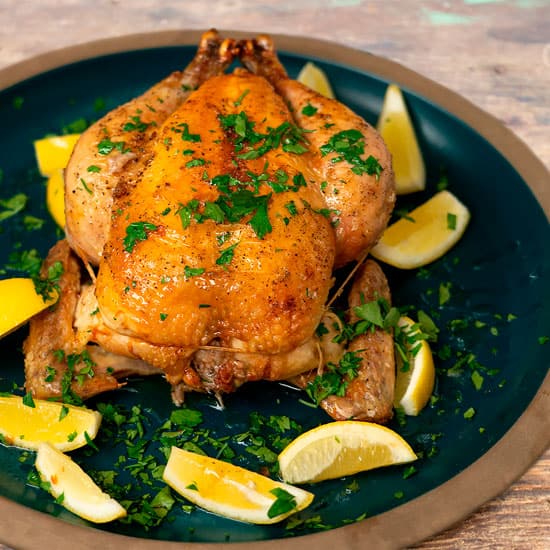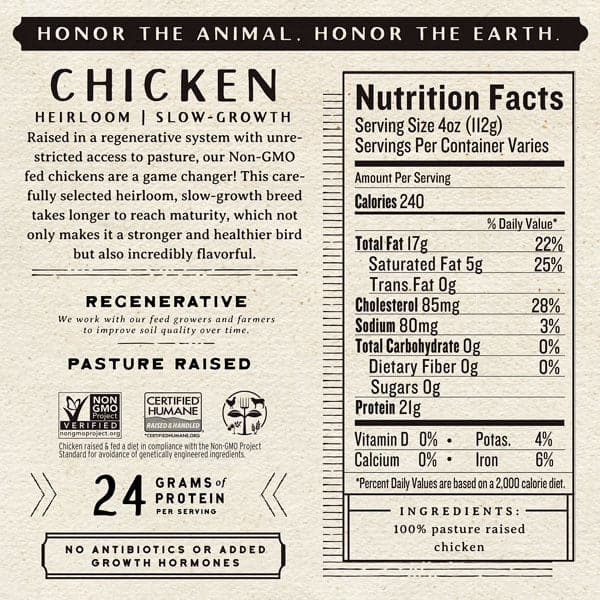 Pasture Raised Whole Chicken
4.66666666666667
SOLD OUT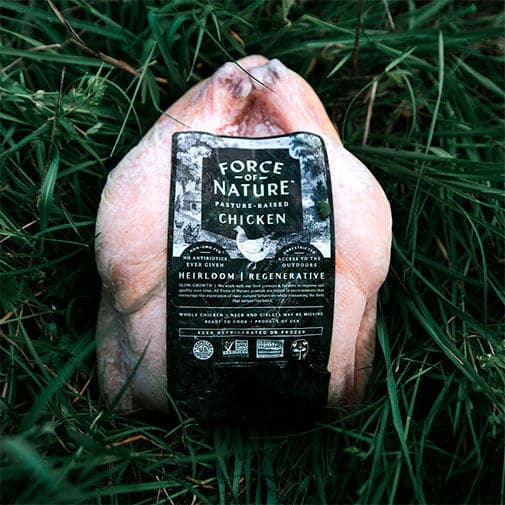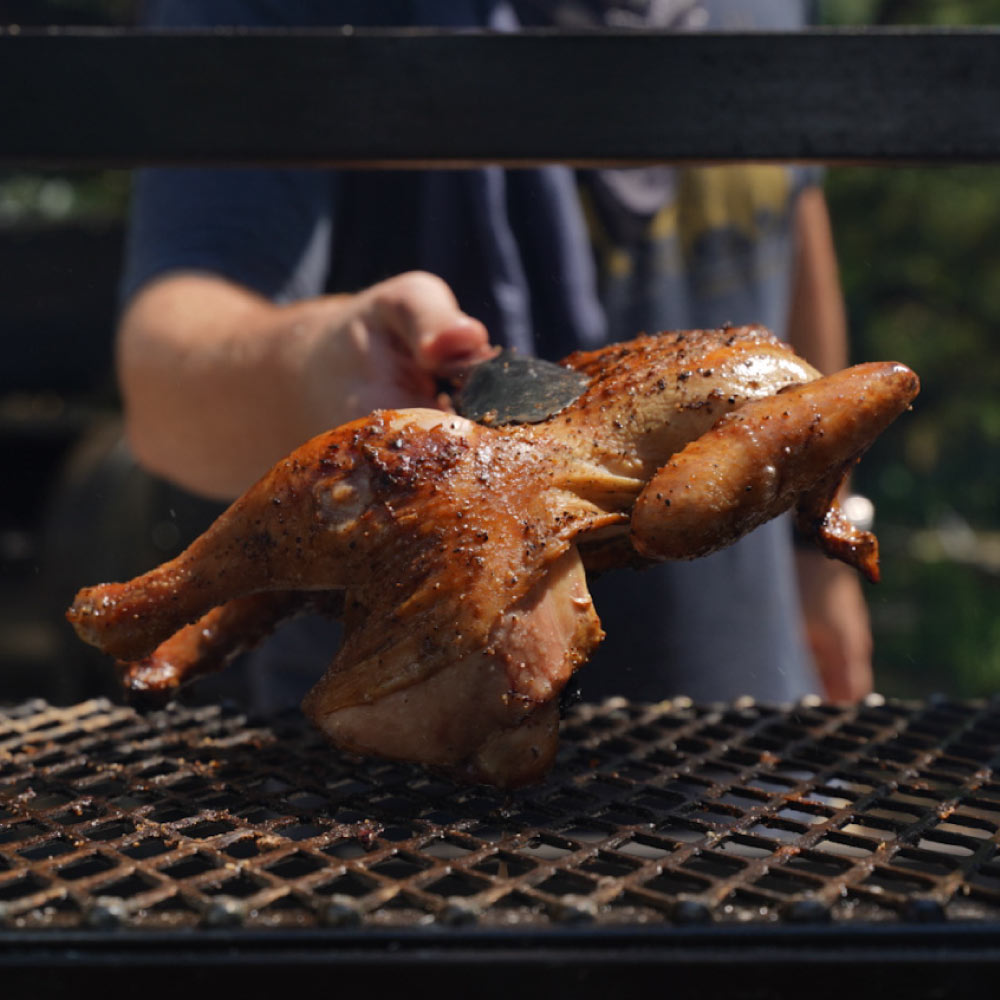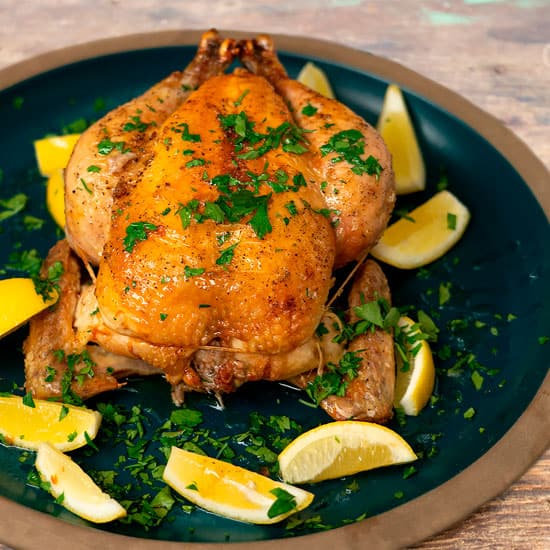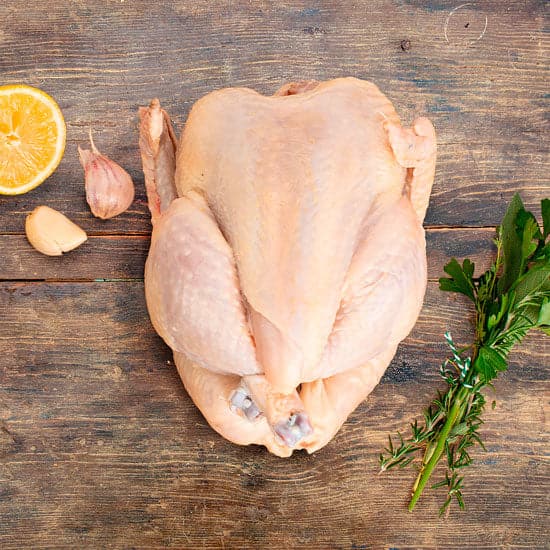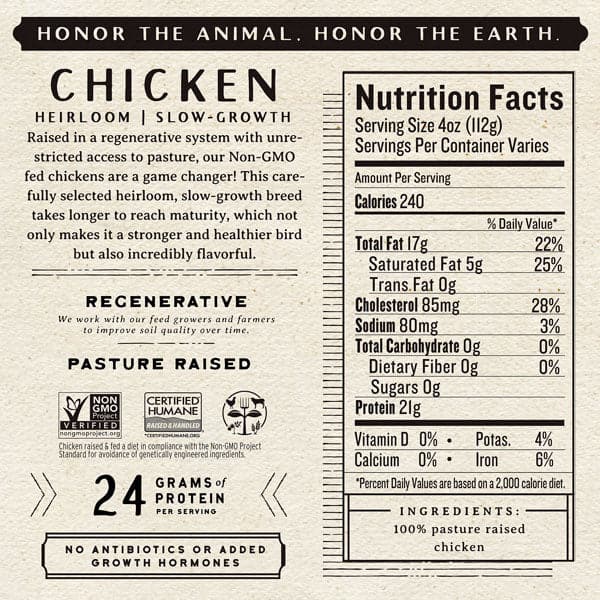 Email me when availalbe
Get notified when this product is back in stock.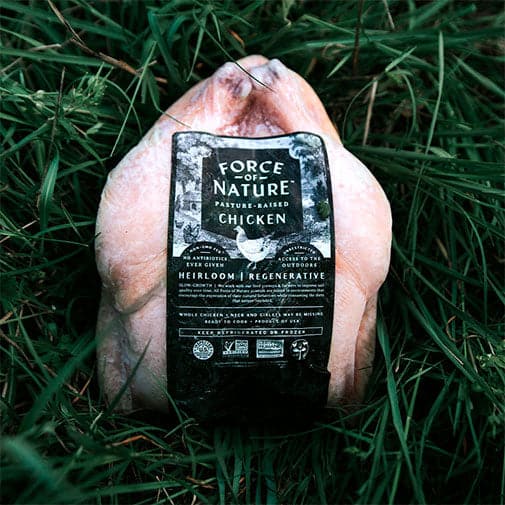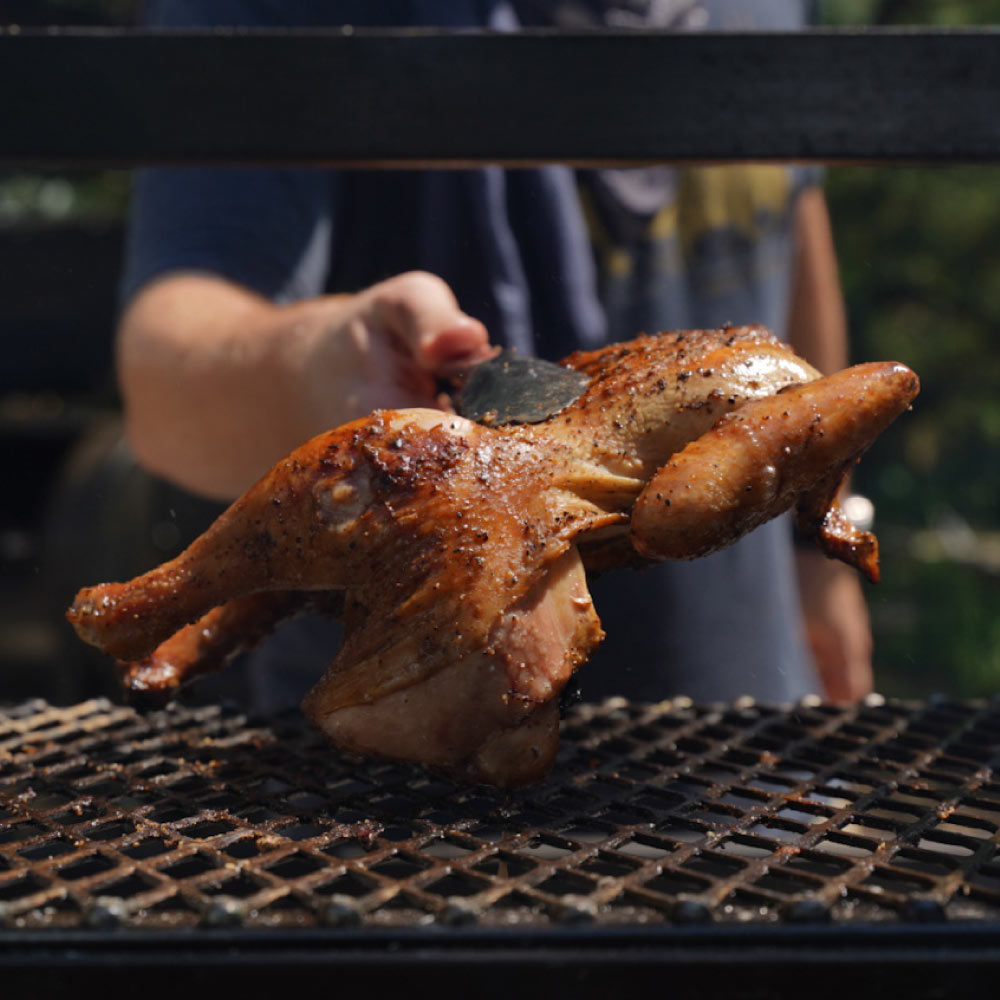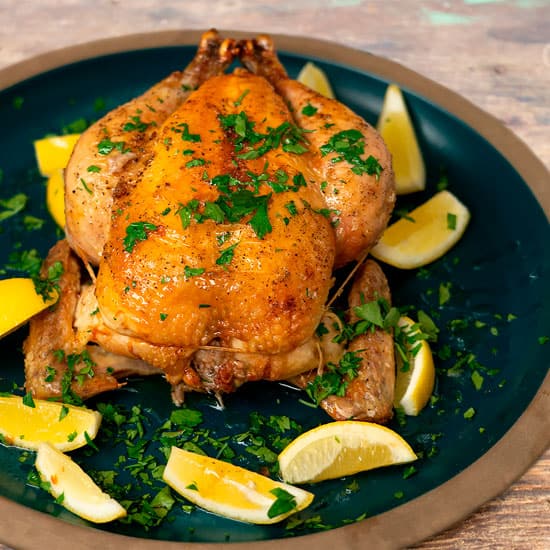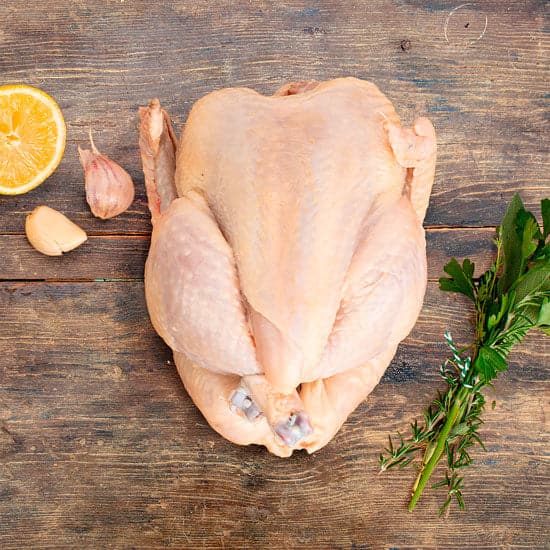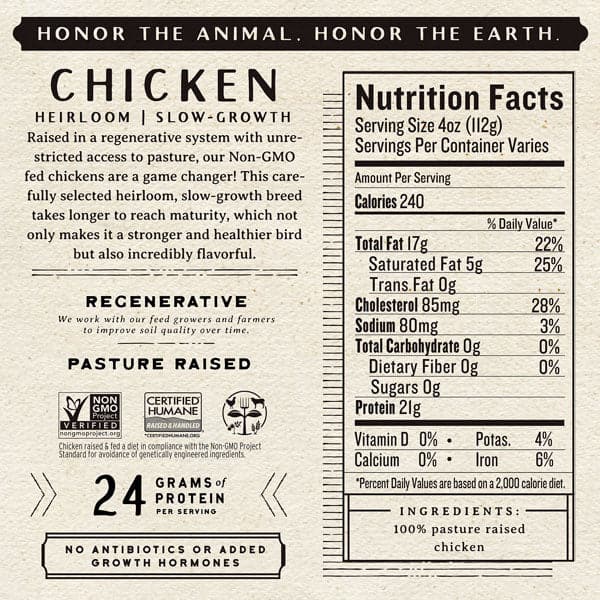 Pasture Raised Whole Chicken
Our slow-growth chicken comes from a line of heirloom and heritage birds that have better genetics and health than conventional chicken resulting in better nutrition and flavor. 
A cross between a Heritage Transylvanian Naked Neck, a Heritage Delaware, and a Peterson family line from the 1940s, these heirloom Pioneer birds were selected for leg strength and bone density, immune health, propensity to explore outdoors, and gastrointestinal health. They are robust, healthy & active which means slower growth, higher bone density, & no need for antibiotics, ever.
Born, bred, and raised in Northwest Arkansas on 800+ acres of pasture and several smaller farms in Oklahoma which all include a silvopasture orchard program, these chickens thrive on an omnivorous diet of bugs, grubs, and grasses plus Non-GMO supplemental feed grown by local farms. 
Pasture-raised with unlimited outdoor access.  
High in antioxidants & Omega 3's, Vitamin A, and oleic acid.
 *While these birds are pasture raised by farmers who are dedicated to regenerative practices, we can't call them regenerative yet. Learn why on our chicken sourcing page. 
Slow growth, Non GMO, Pasture raised, antibiotic free, air chilled
No Antibiotics, ever. Average size 3.5-4 lbs (Frozen)