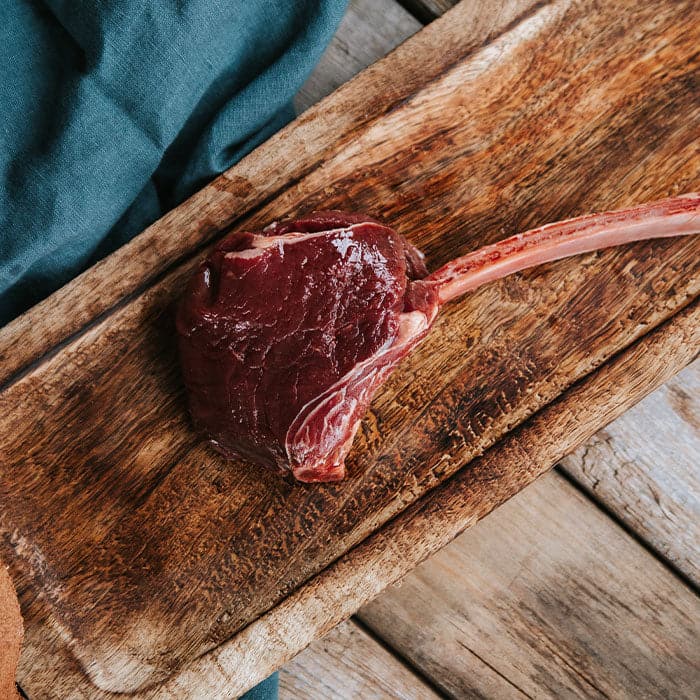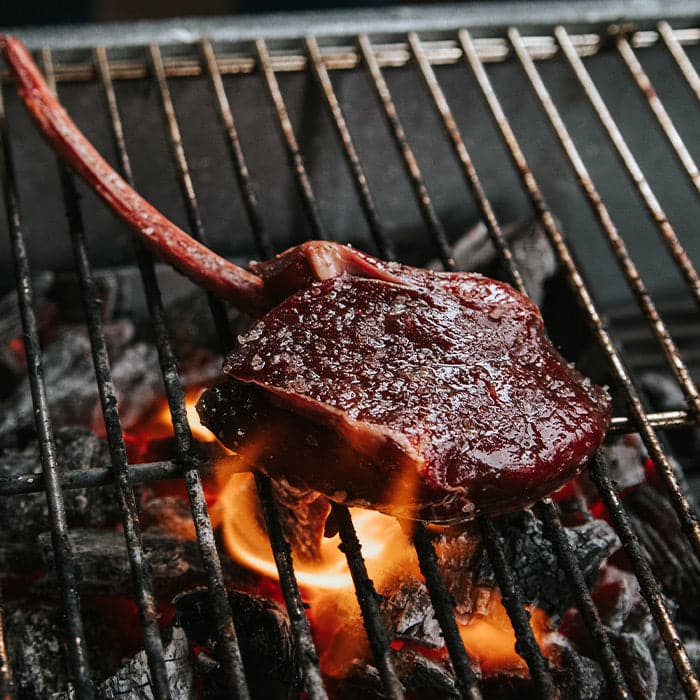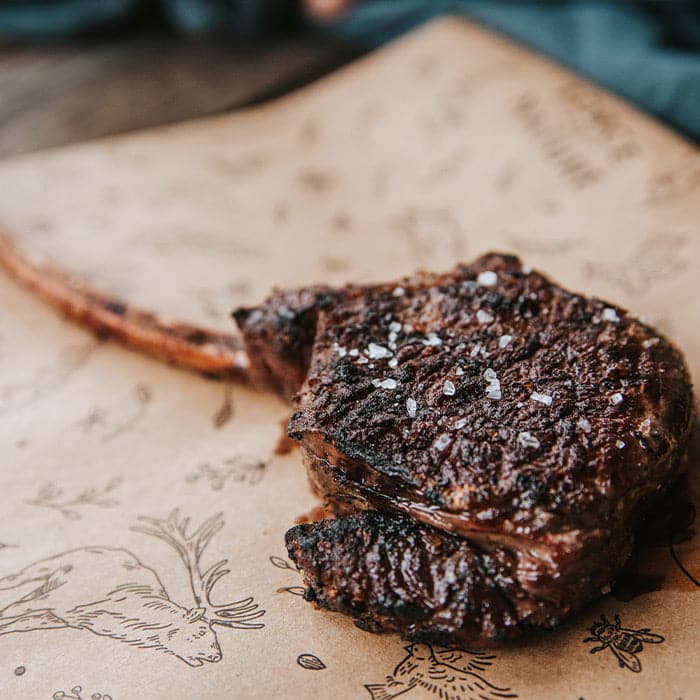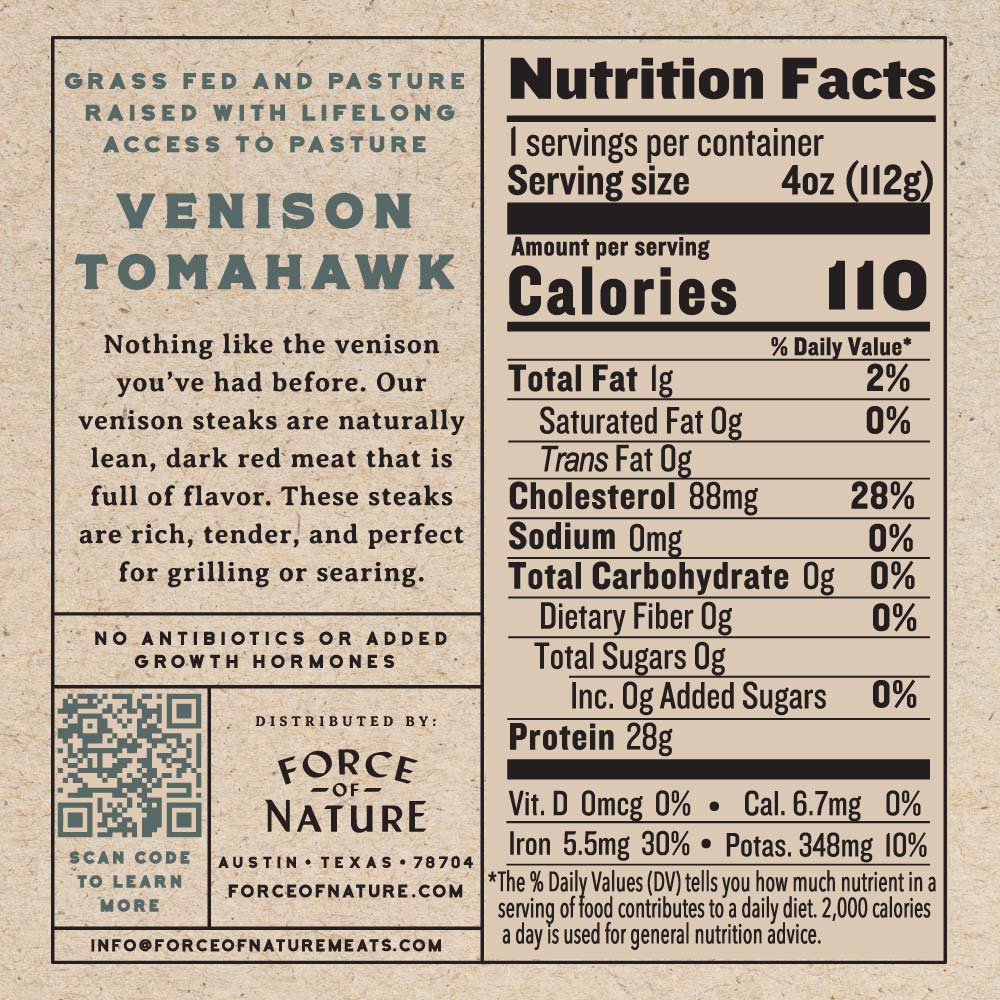 Venison Tomahawk Steak
4.39285714285714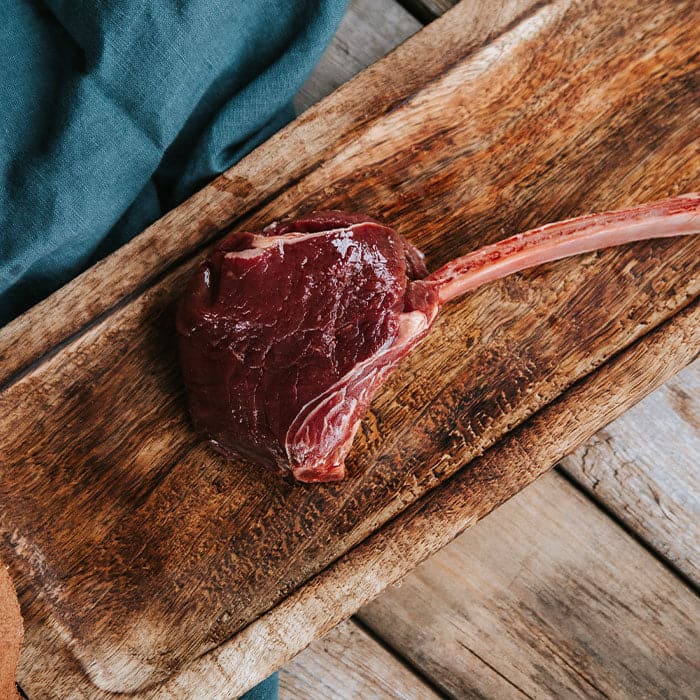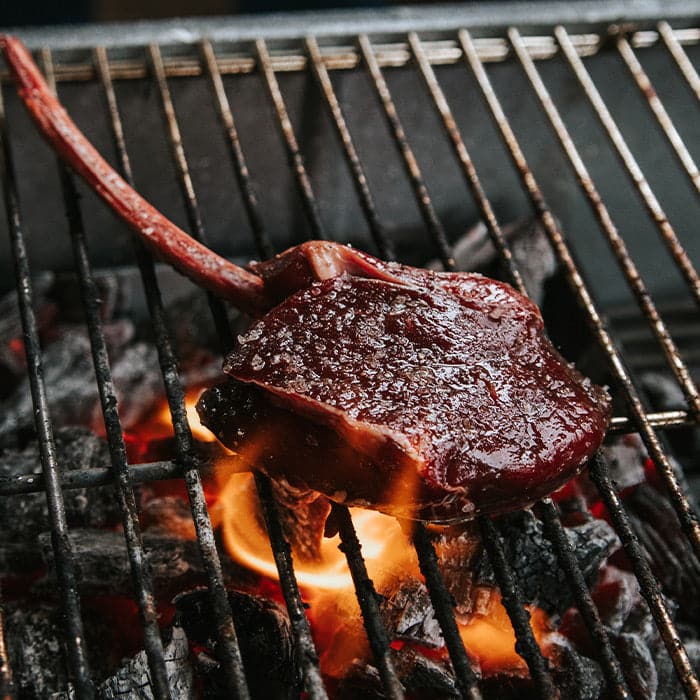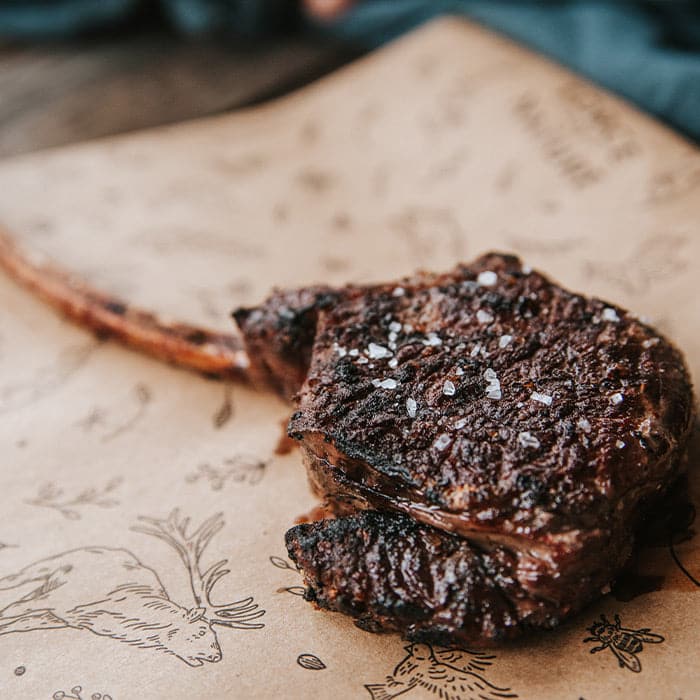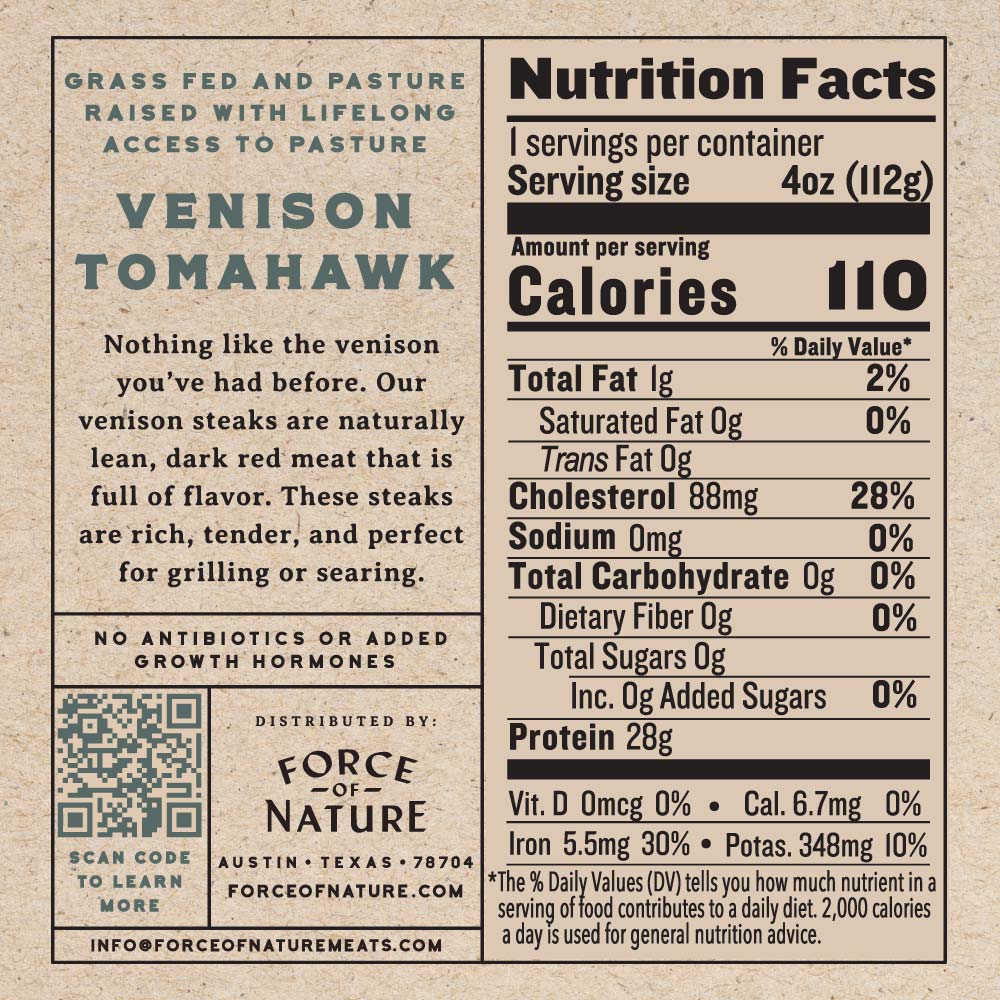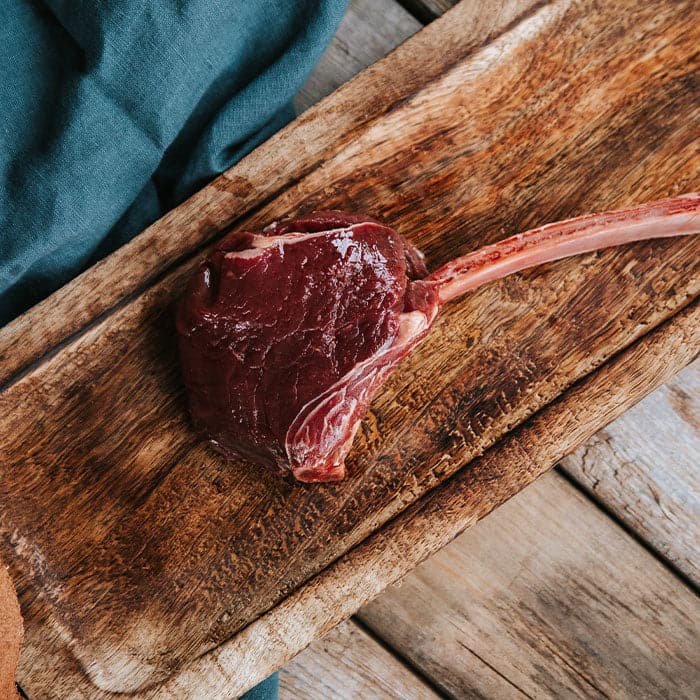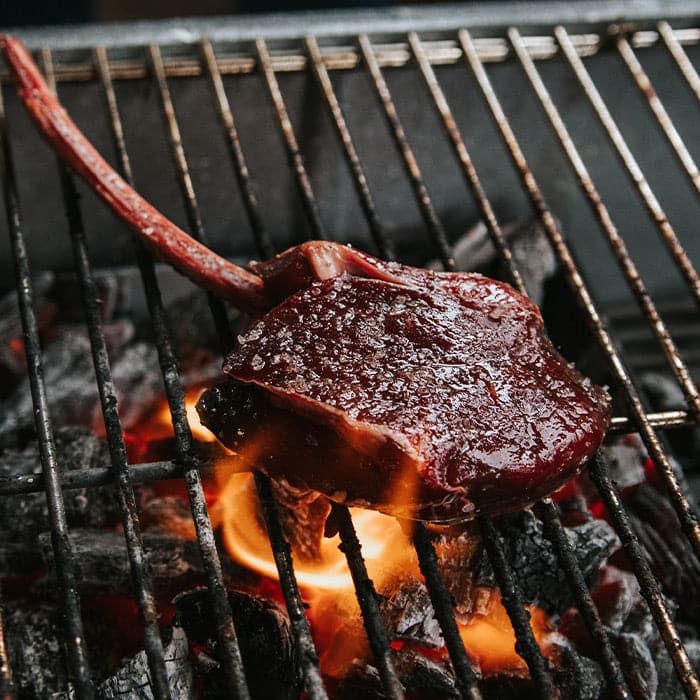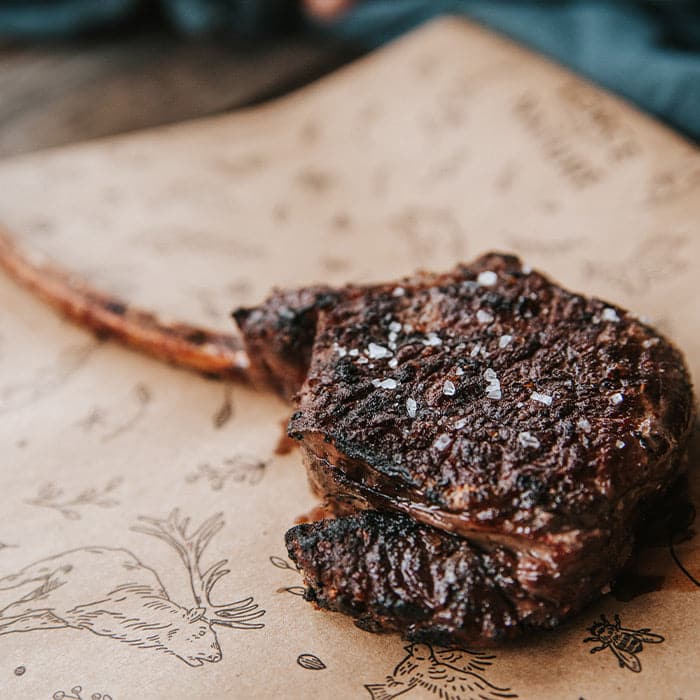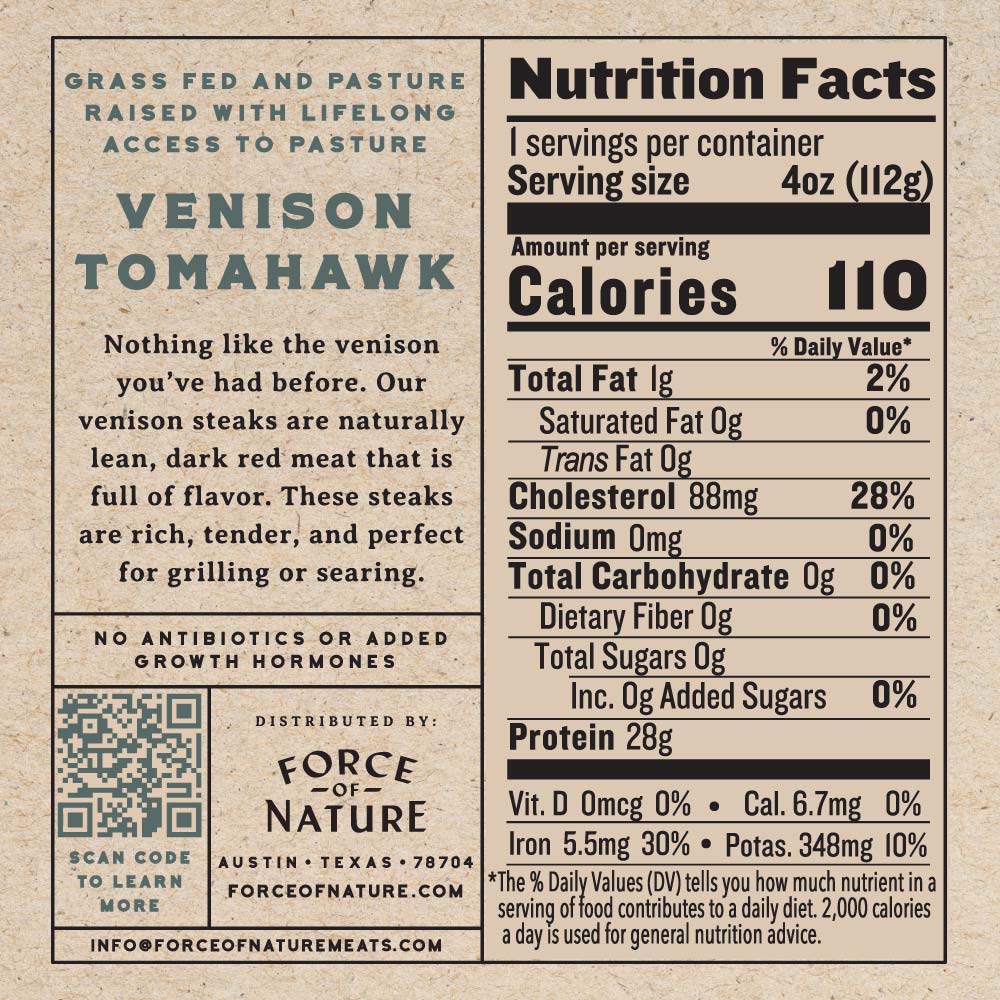 Venison Tomahawk Steak
Take dinner to the next level with this exquisite cut of meat from the venison backstrap. Utensils optional, these bone in venison tomahawk steaks are naturally lean with dark red meat perfect for a hot cast iron skillet or when grilled over open fire to a medium-rare temp. 
This prime cut is loaded with flavor and nutrients, makes a beautiful presentation, and is easy to prepare. A no brainer for the regular dinner rotation. 
1 Unit - 5oz tomahawk steak. 28g protein, 1g fat.
Grass fed, pasture raised.