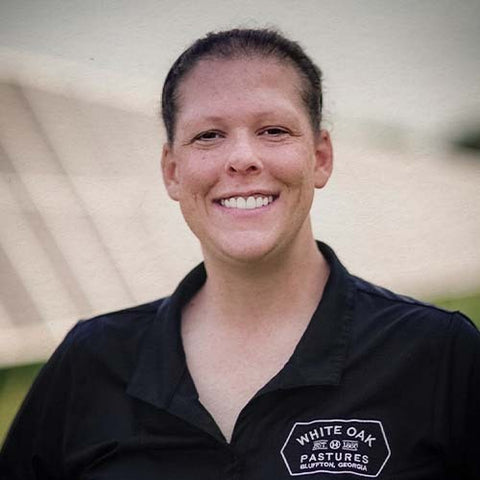 Jenni Harris
Jenni Harris, Will's middle daughter, is a member of the fifth generation of the Harris family to tend cattle at White Oak Pastures. After living on the farm her entire life, Jenni went to Valdosta State University and earned a degree in Business Marketing, graduating in 2009. She remained intimately involved in the family business throughout her studies.
After graduating, Jenni set out to learn the industry. She moved to Atlanta where she interned at Buckhead Beef, a SYSCO company. She put in time in every department, from shipping and receiving to the cut shop, and was later hired to work as a sales associate.
In June of 2010, Jenni returned home to Early County to work for White Oak Pastures full time. As the Director of Marketing, Jenni spends her time focusing on the balance of eCommerce growth and wholesale relationships. Jenni is the proud mother of Jack Harris and wife of Director of Specialty Products, Amber Harris.