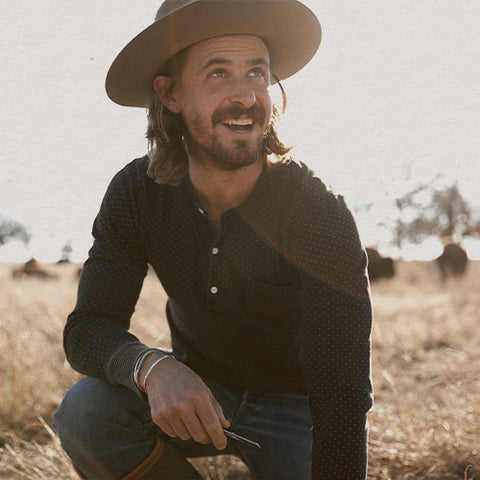 Taylor Collins
Taylor Collins and his wife Katie Forrest are the Co-Founders of Force of Nature, a regeneratively sourced company with the mission to reclaim the legacy of meat. 
Prior to Force of Nature, Taylor and Katie Co-founded EPIC Provisions, a category creating company that pioneered the first 100% grass fed meat, fruit, and nut bar. The couple sold the business to General Mills in 2016 and have been active in helping to grow regenerative supply chains at the new parent company. 
In 2017, Taylor and Katie founded Roam Ranch, a multispecies regenerative agriculture experiment in Fredericksburg Texas. The ranch is now one of the largest grass-fed bison operations in the state and serves as an educational facility to teaching land managers and consumers the principles of regenerative agriculture. 
In 2019, along with their friend, Robby Sansom, the power couple launched their new consumer packaged goods brand, Force of Nature, and continue to focus their energy on building supply chains of grass fed and regeneratively managed livestock. 
When not building brands focused on global regenerative supply chains, Taylor and Katie are often found spending time at ROAM Ranch, exploring, exercising, and adventuring with their 3-year-old daughter, Scout.