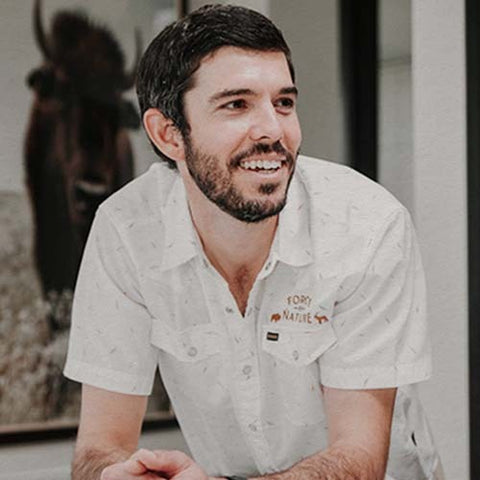 Robby Sansom
Robert (Robby) Sansom is Co-Founder & CEO at Force of Nature, a regeneratively sourced meat company based in Austin, TX.
Robby's roots run deep in the natural food community. Previously, as CFO/COO at EPIC, Robby spent much of the last decade studying regenerative agriculture at ranches all over the world. Through this education, Force of Nature was co-founded with the intention to accelerate the creation of a global regenerative supply network. Force of Nature works in partnership with land stewards, ranchers and farmers committed to creating a positive return on the planet. With Force of Nature, consumers now have the ability to invest in environmental regeneration by consuming meat that is good for the planet.
Born and raised in Austin, TX, he received both a bachelor's degree and a master's degree from the University of Texas. When he's not building businesses aimed at saving the planet, Robby can be found on a trail, ocean, mountain or field, always making time to appreciate nature and explore his surroundings. Robby is also a land steward at ROAM Ranch where he owns regeneratively managed bison.