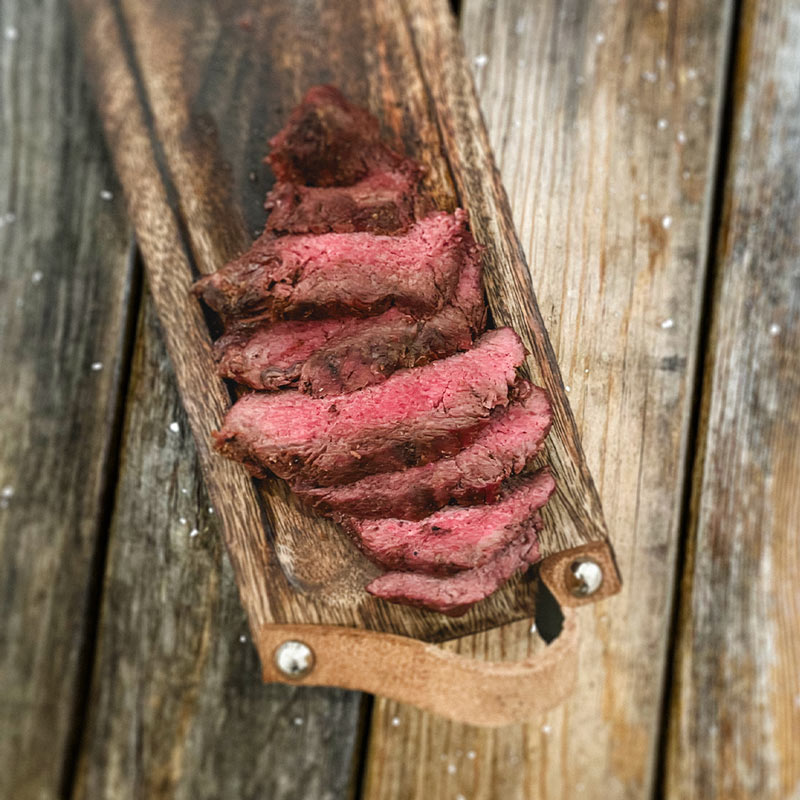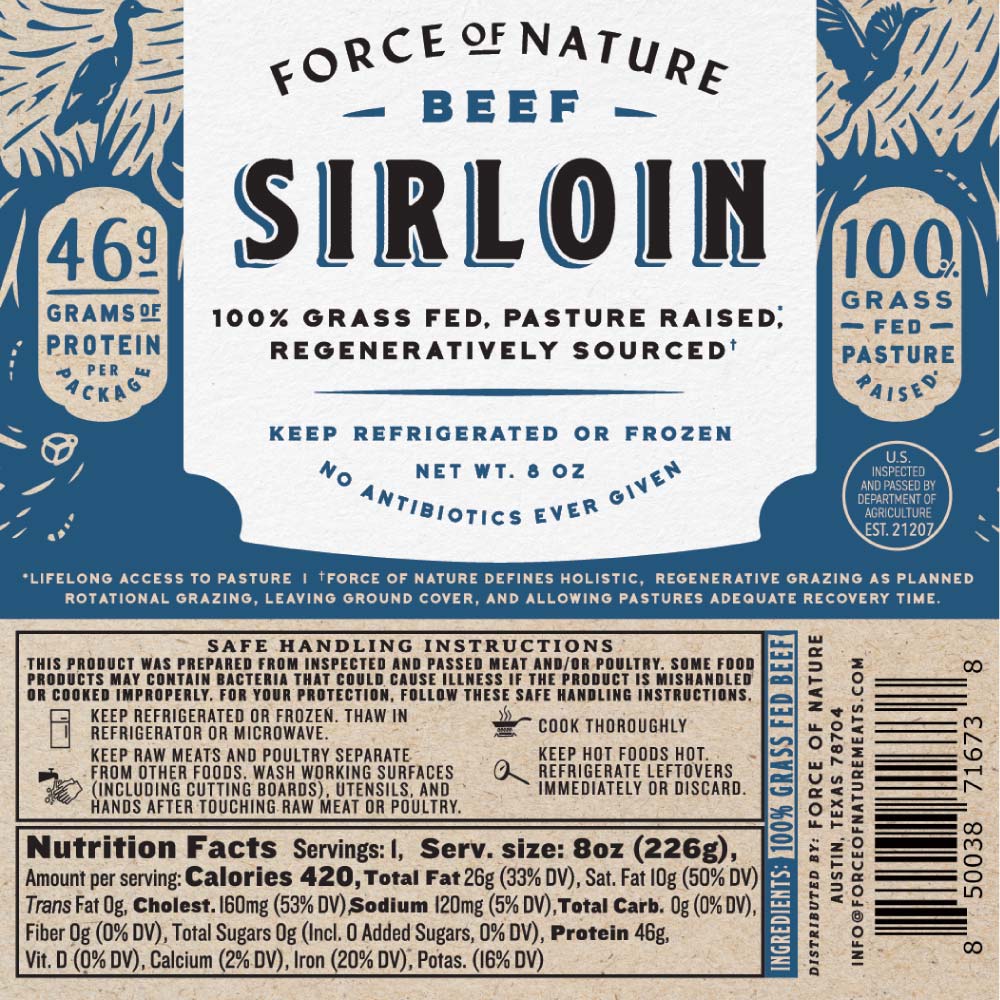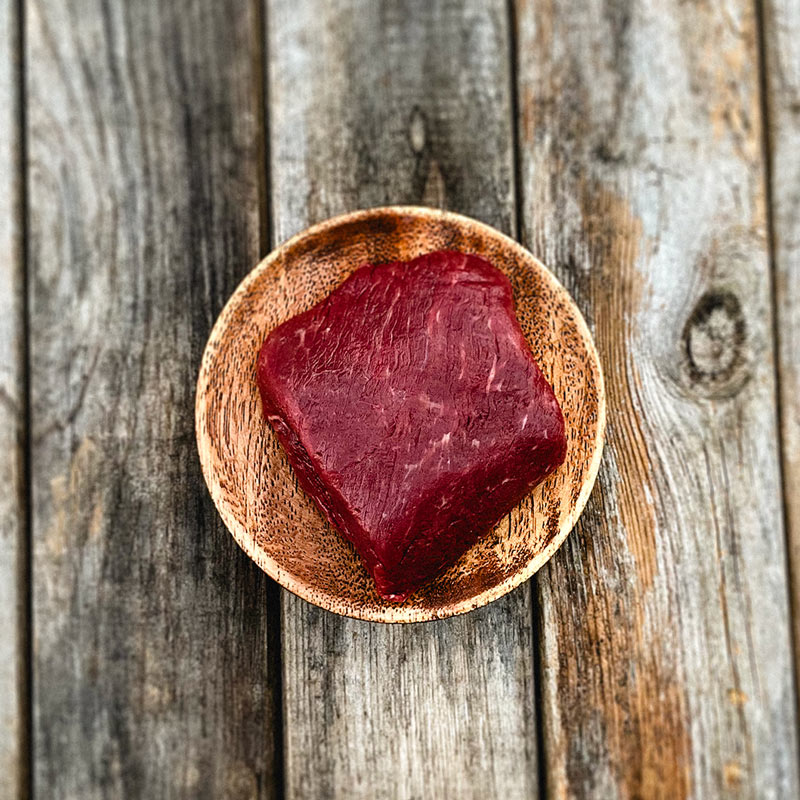 Regenerative Beef Sirloin Steak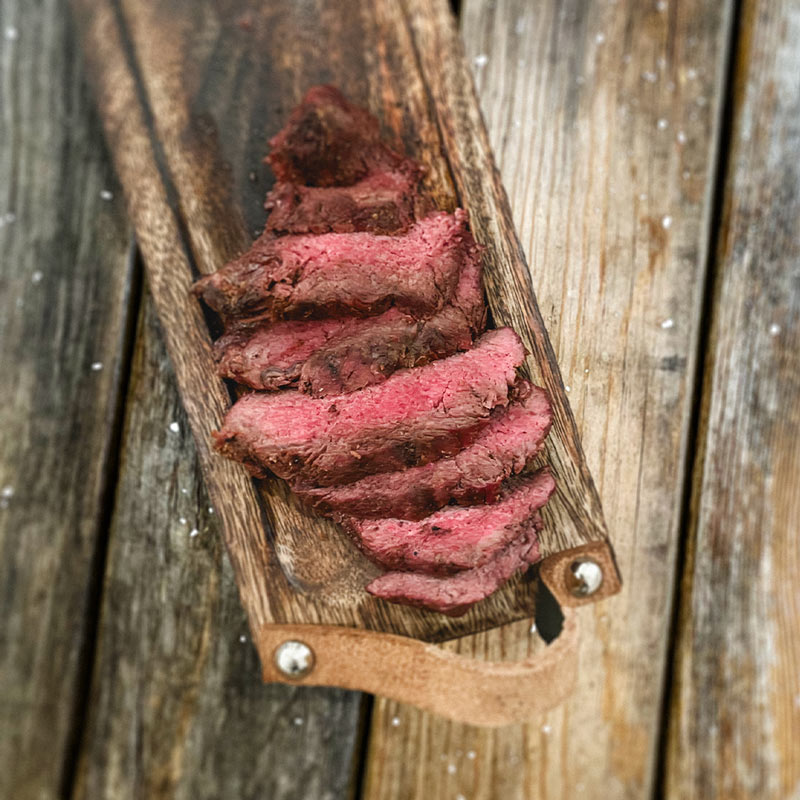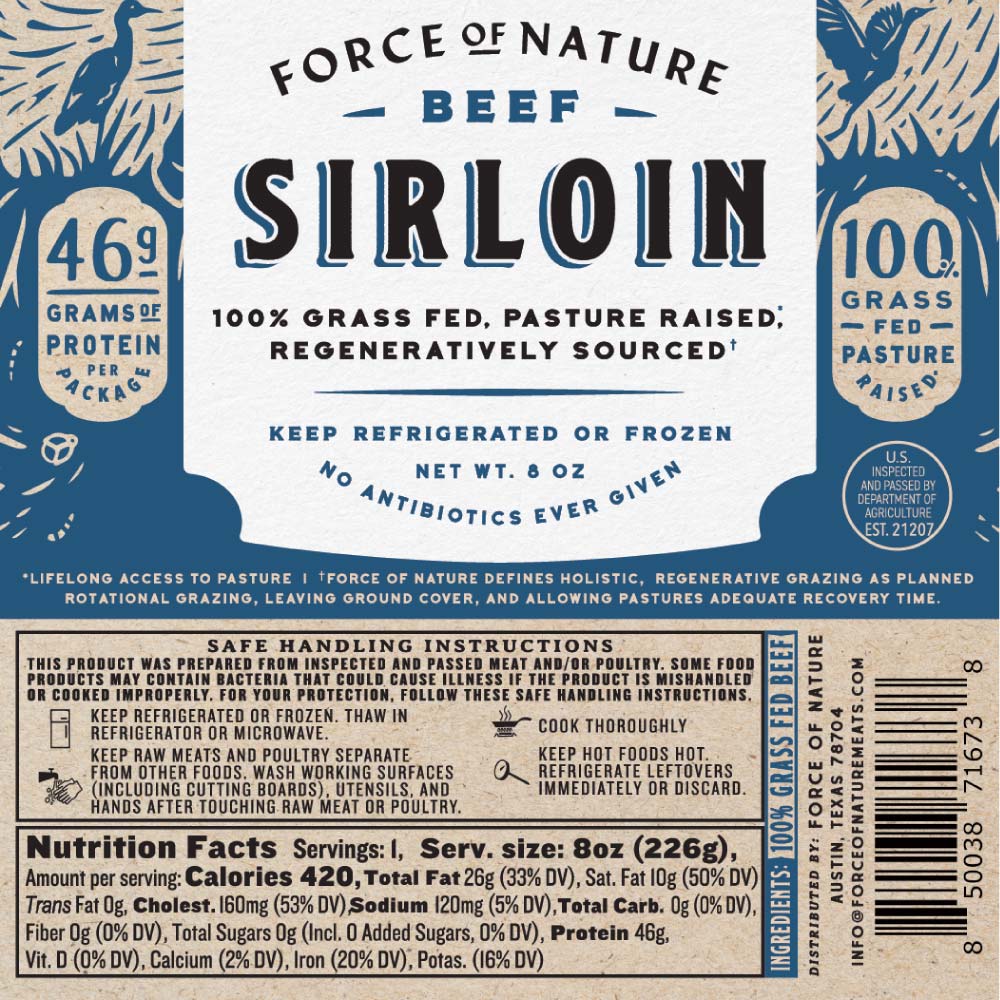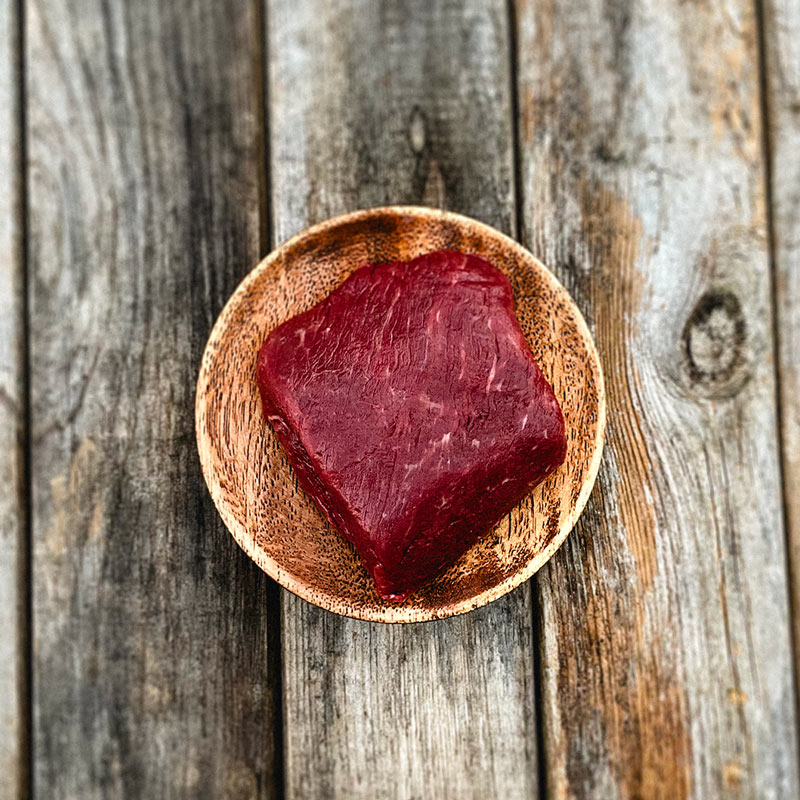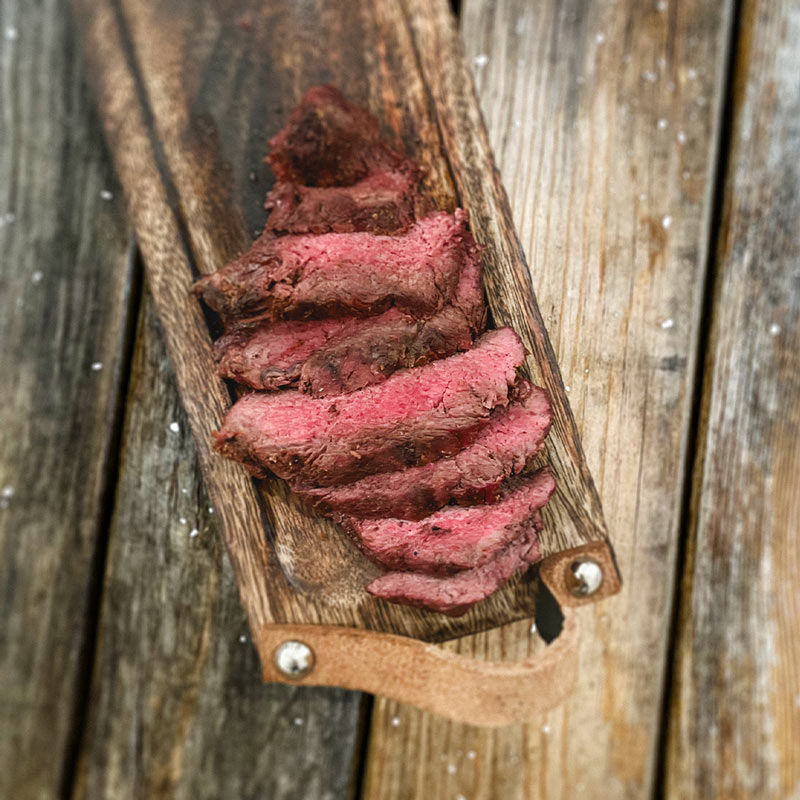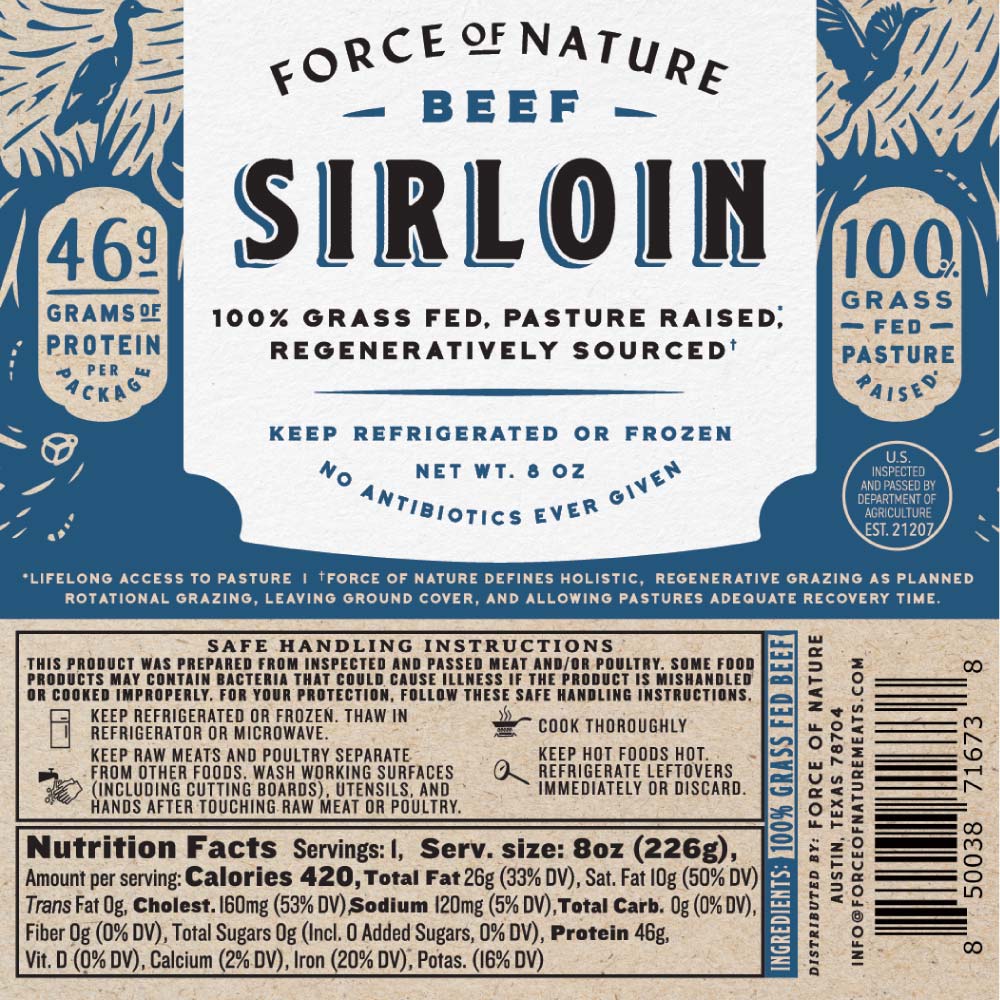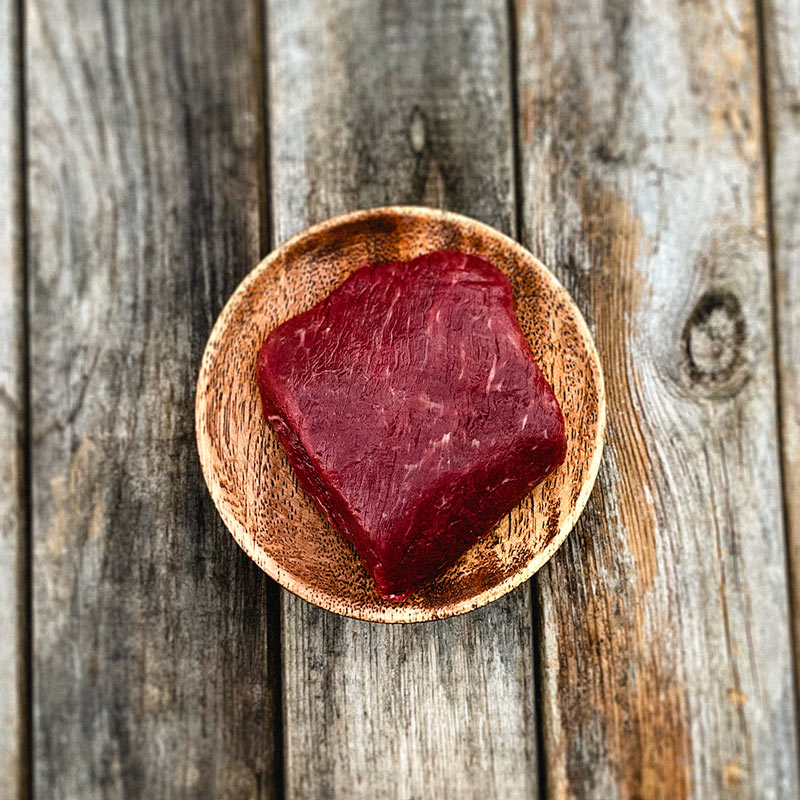 Regenerative Beef Sirloin Steak
The sirloin steak comes from the rear end of the cow, just above the tenderloin. It is a lesser-exercised muscle, resulting in an incredibly buttery-rich flavor and tender texture, making it one of the most flavorsome and tender cuts of meat available. For the best cooking results, it is recommended to cook it at high heat on a skillet or grill, aiming for a crusty exterior and a medium-rare interior (around 130-135°F). After removing from the heat, always allow the steak to rest for at least 5 minutes before slicing.
This cut is already so flavorful that all you need is some flaky sea salt to enhance the taste. If you want to get more creative, garlic butter or compound butter pairs wonderfully with this cut. Additionally, it complements well with in-season root vegetables, garlic, or chimichurri sauce.
Our beef holds great significance in our product line as it allows us to positively impact more land than any other species. Supported by empirical data, this beef is actively combating climate change and has the potential, when adopted on a larger scale, to sequester all human-generated carbon annually.
Net Weight: 8oz
100% Grass Fed

Regenerative

Pasture Raised