SOLD OUT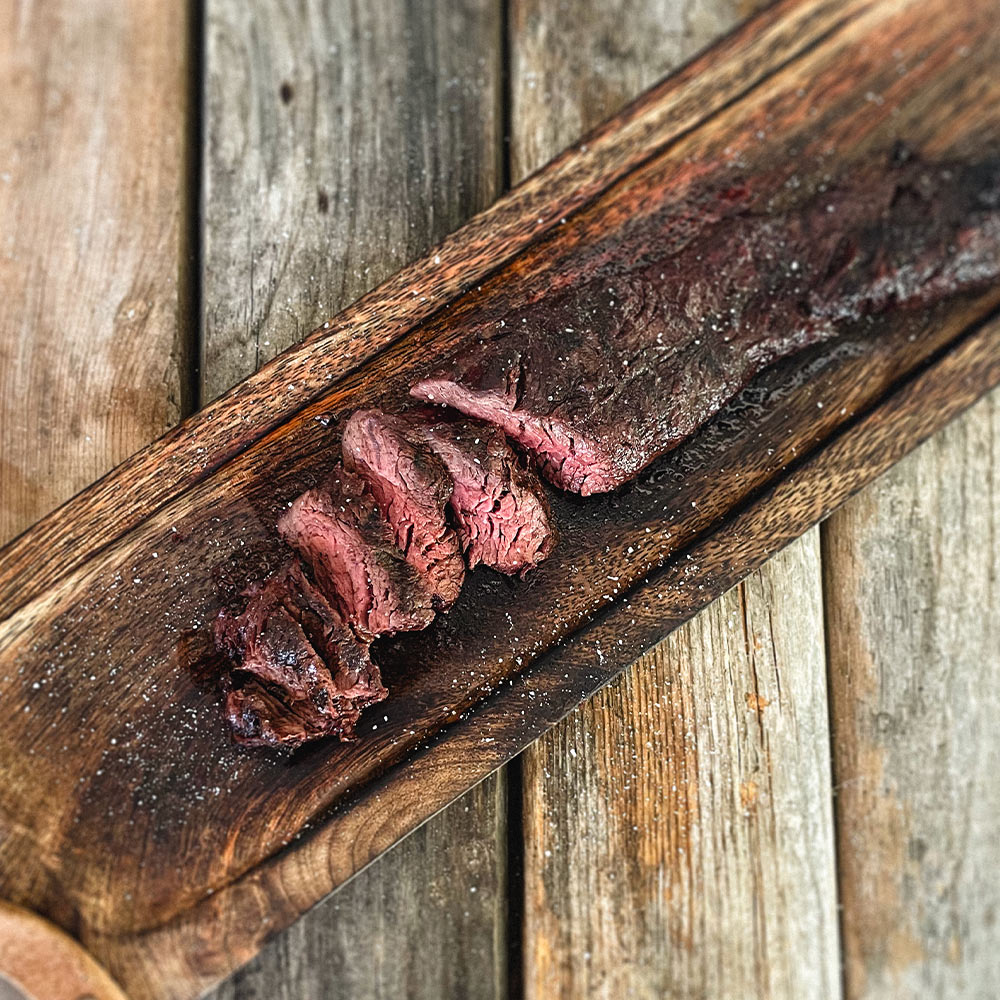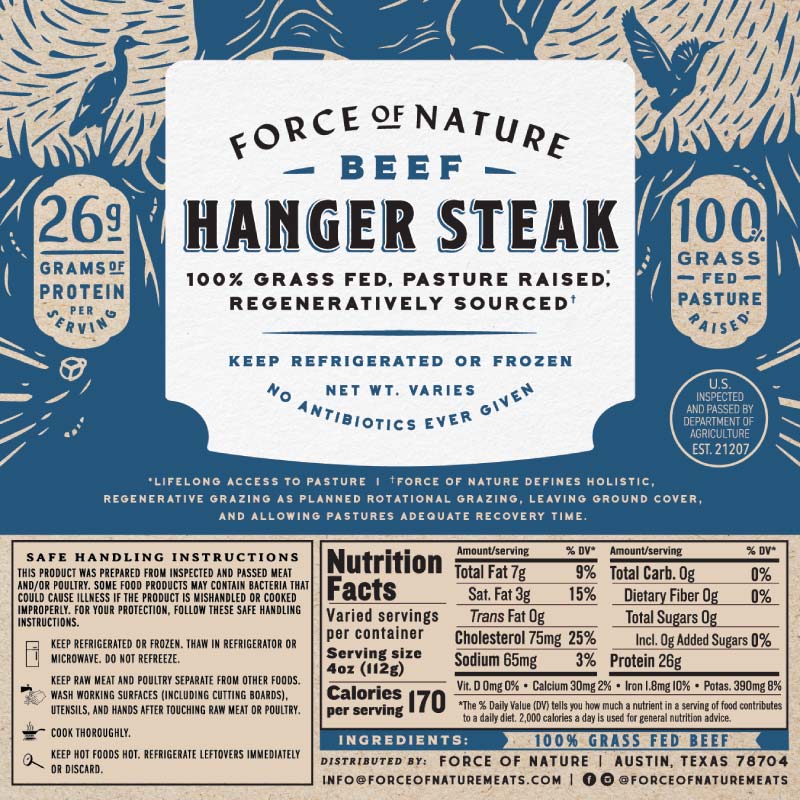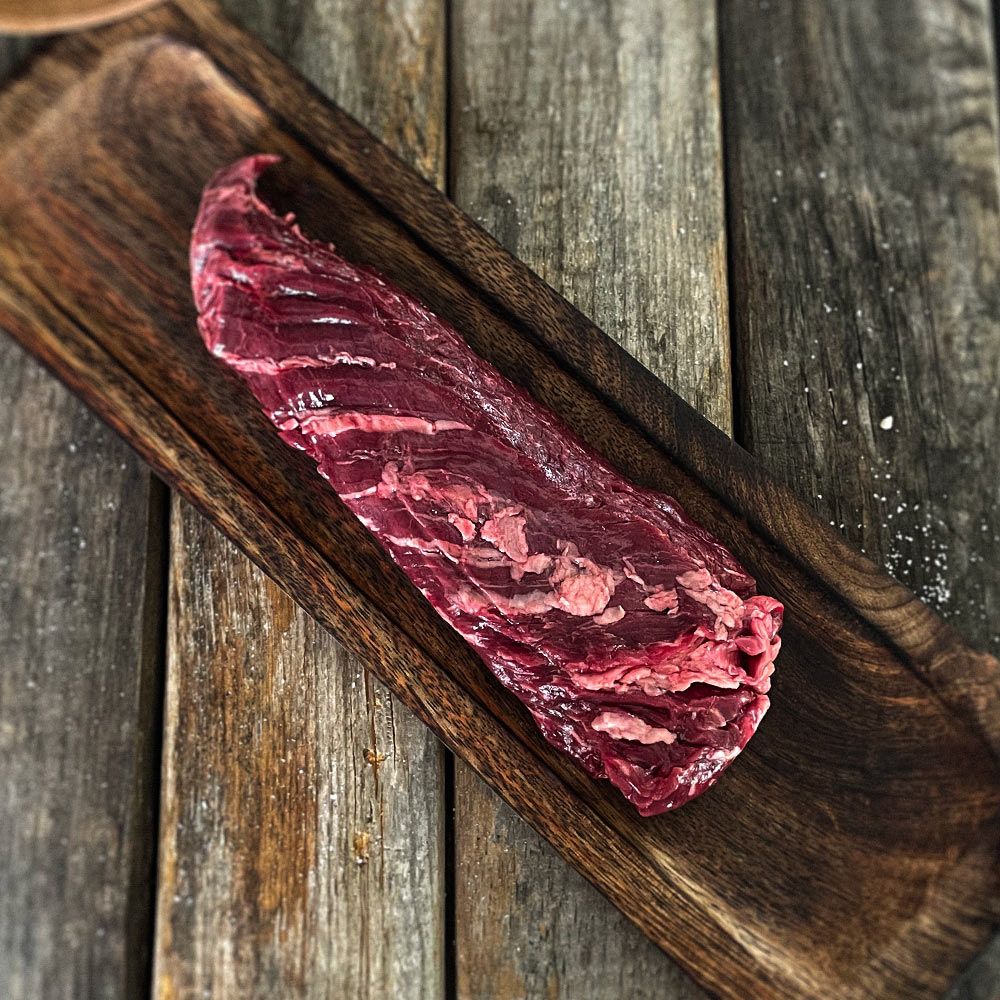 Regenerative Beef Hanger Steak
SOLD OUT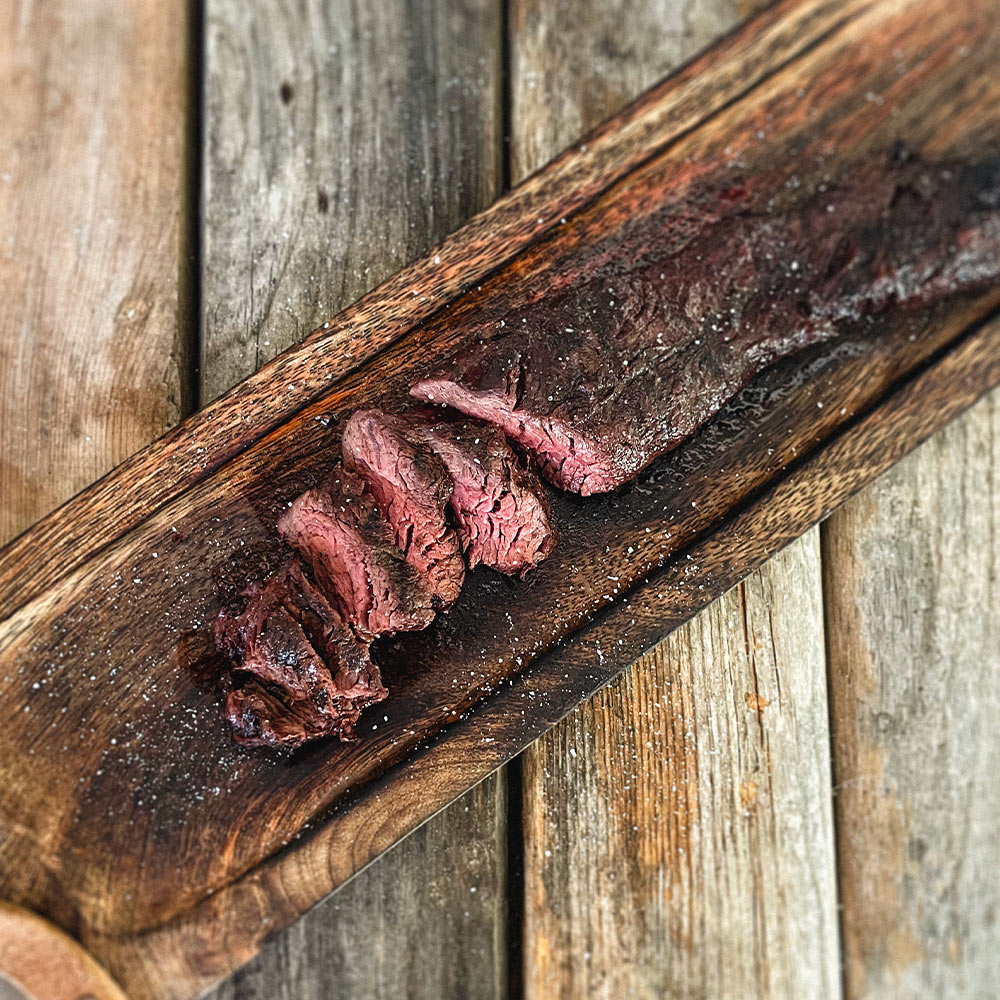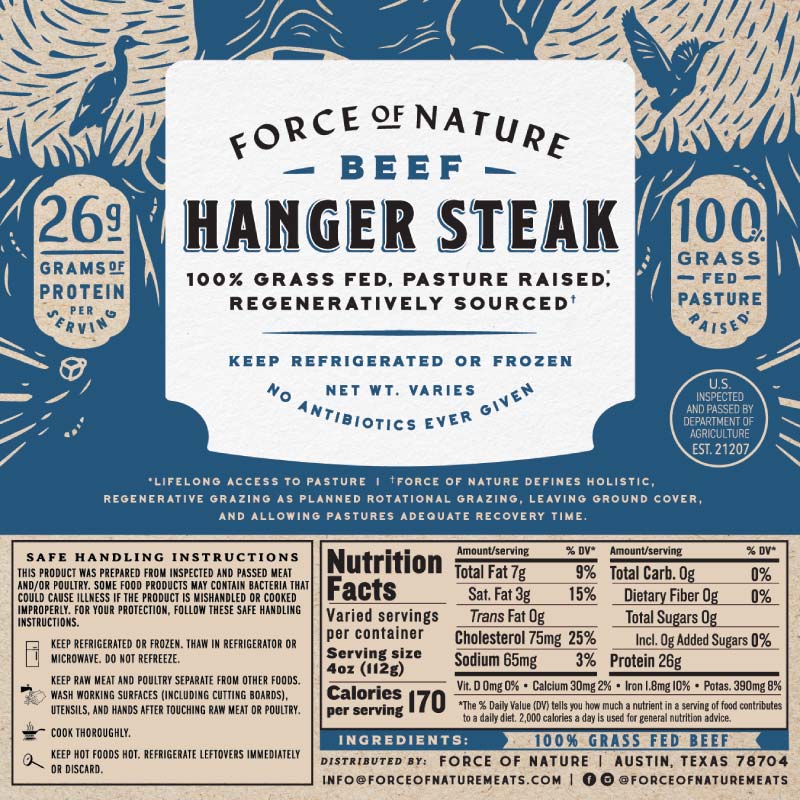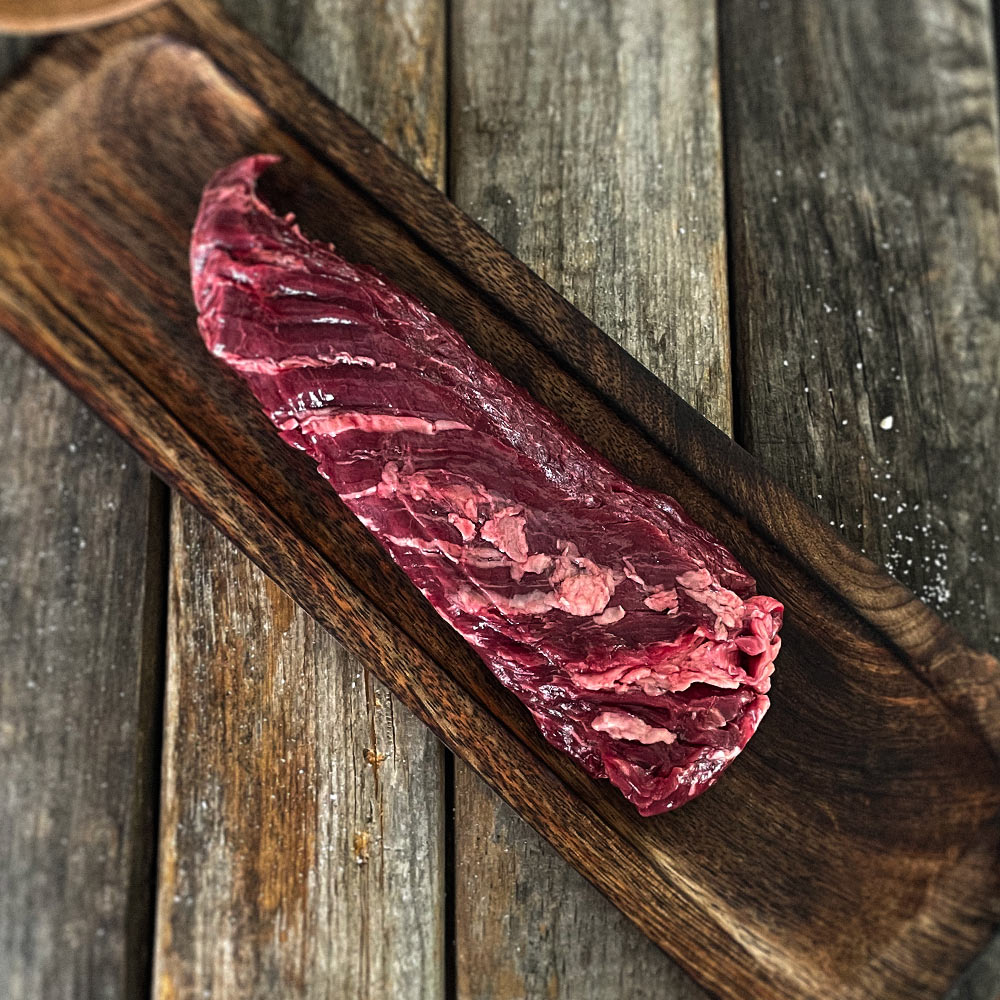 Email me when availalbe
Get notified when this product is back in stock.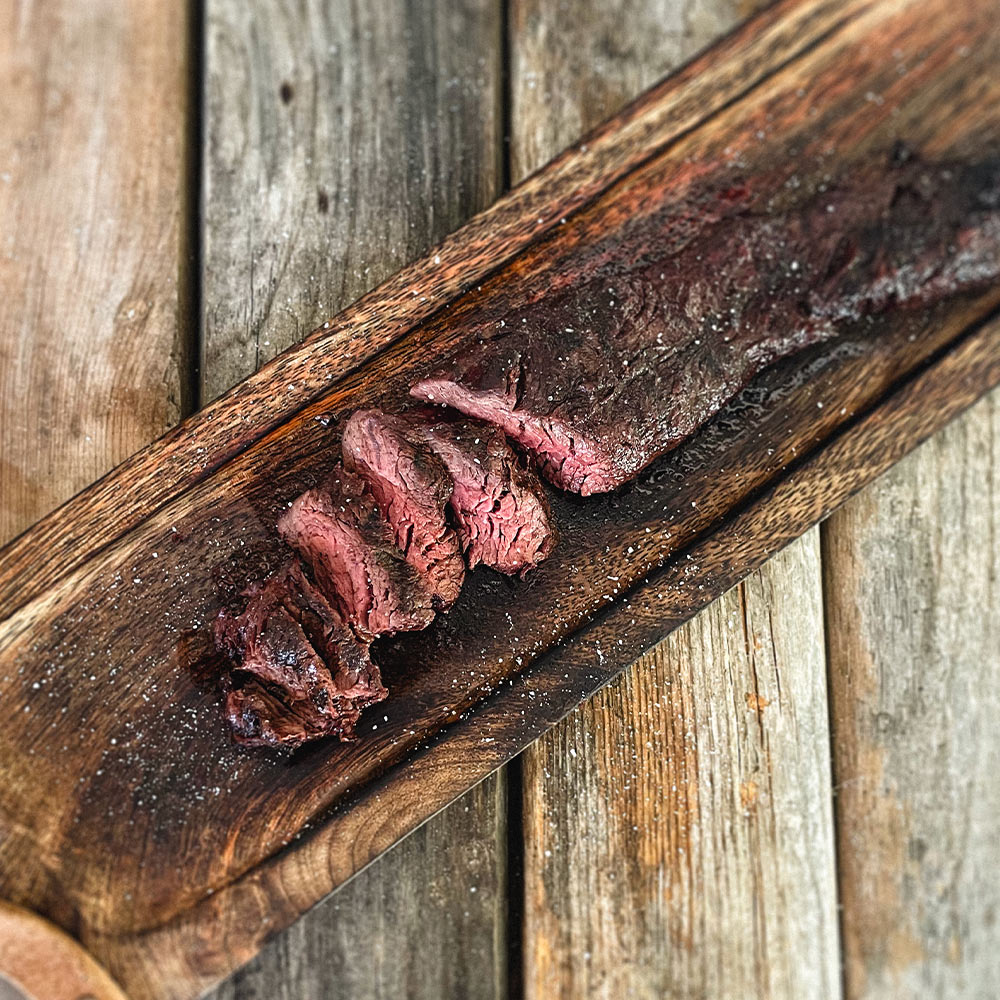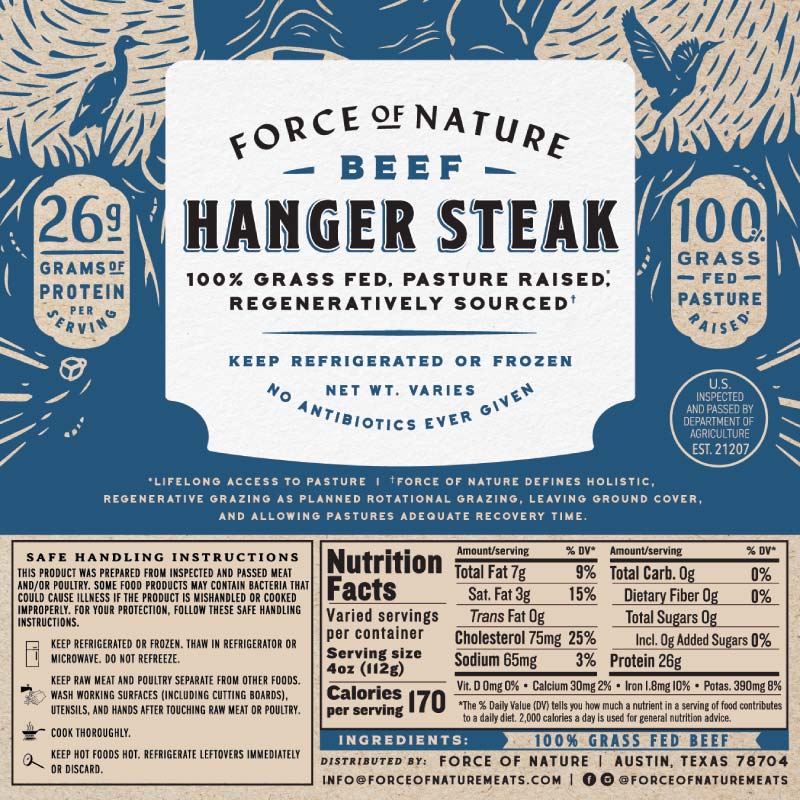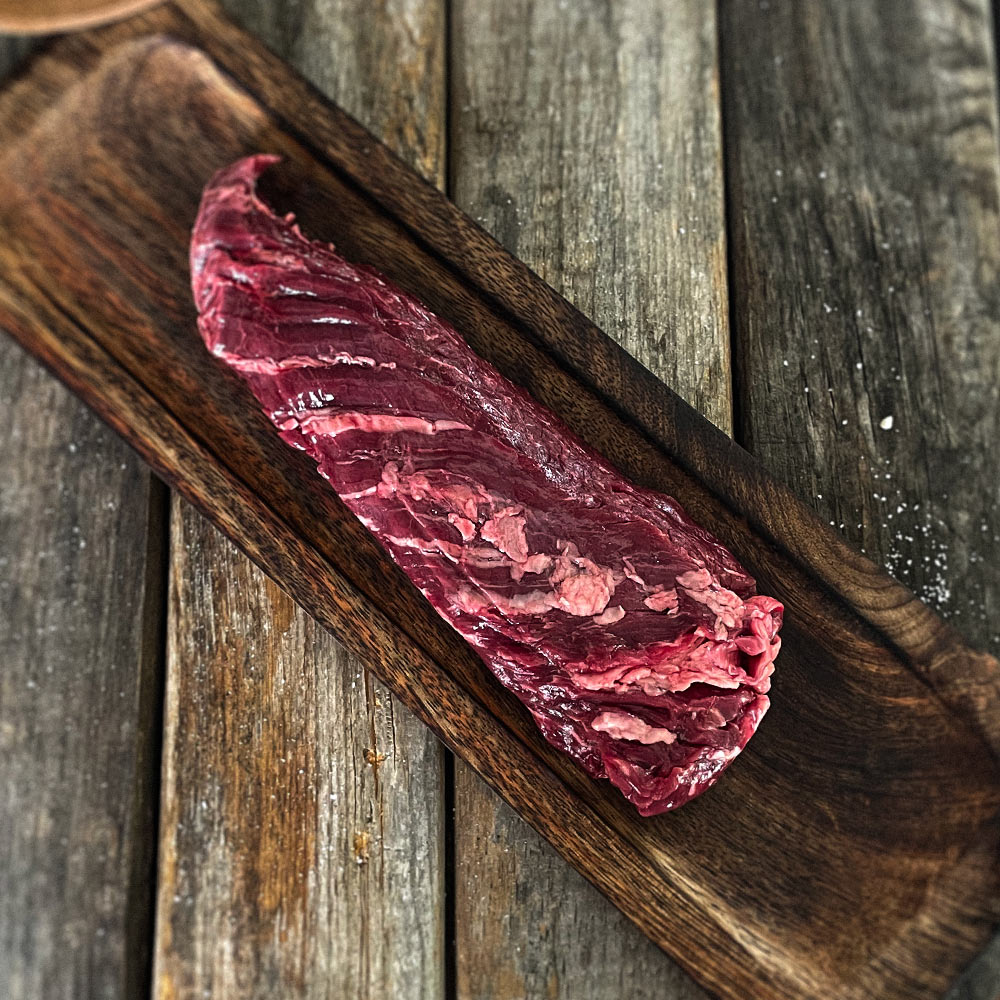 Regenerative Beef Hanger Steak
A Beef Hanger Steak is cherished for its robust flavor and tender texture. Derived from the diaphragm muscle of the cow, this cut offers a unique combination of tenderness and bold taste. Its name "hanger" comes from its attachment to the diaphragm, hanging freely within the abdominal cavity. With prominent grain and a coarse texture, the Hanger Steak readily absorbs marinades and seasonings, enhancing its innate flavor profile. When cooked to perfection it delivers an awesome balance between a meaty exterior and a melt-in-your-mouth interior. 
Hanger steak can be cooked to perfection by bringing it to room temperature, seasoning generously with salt and pepper, and marinating if desired. Cook over high heat using methods like grilling or searing in a hot skillet for about 3-4 minutes per side for medium-rare. After cooking, allow the steak to rest before slicing against the grain for maximum tenderness.
Our beef holds great significance in our product line as it allows us to positively impact more land than any other species. Supported by empirical data, this beef is actively combating climate change and has the potential, when adopted on a larger scale, to sequester all human-generated carbon annually.
Average Weight: 7oz (Generally +/- 2 oz)
100% Grass Fed

Regenerative

Pasture Raised