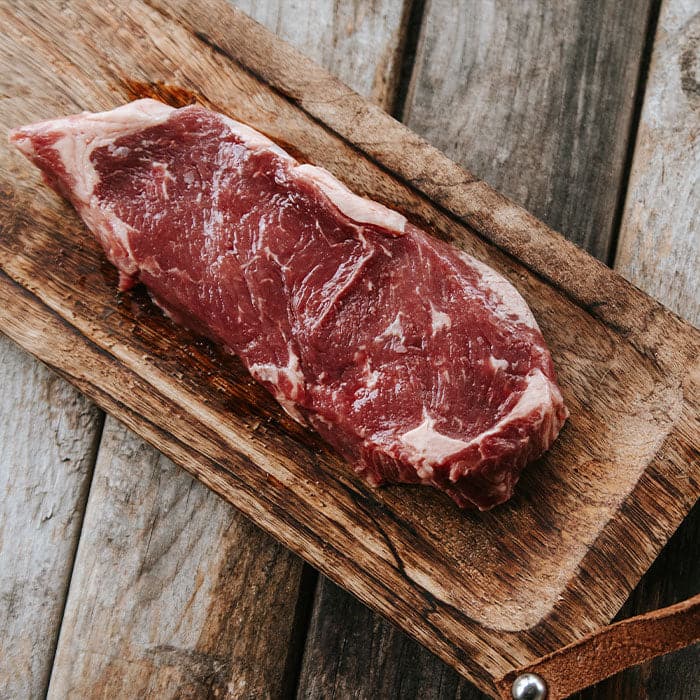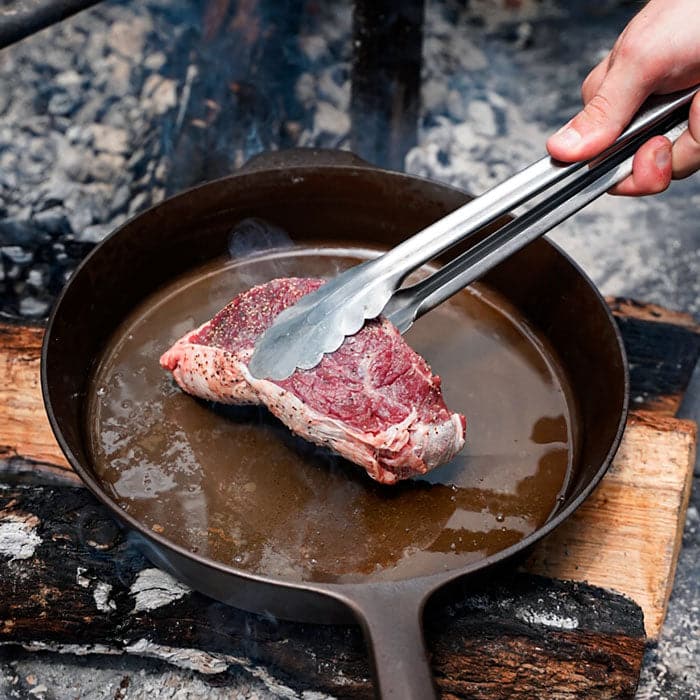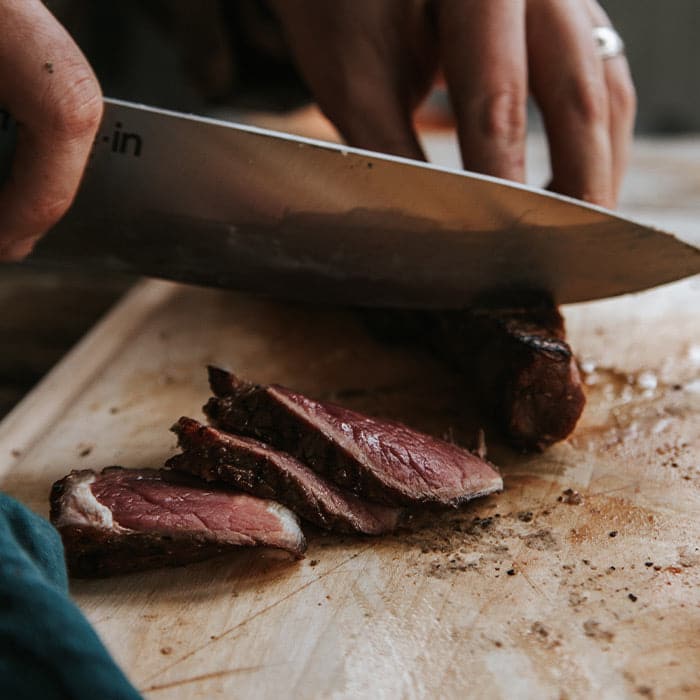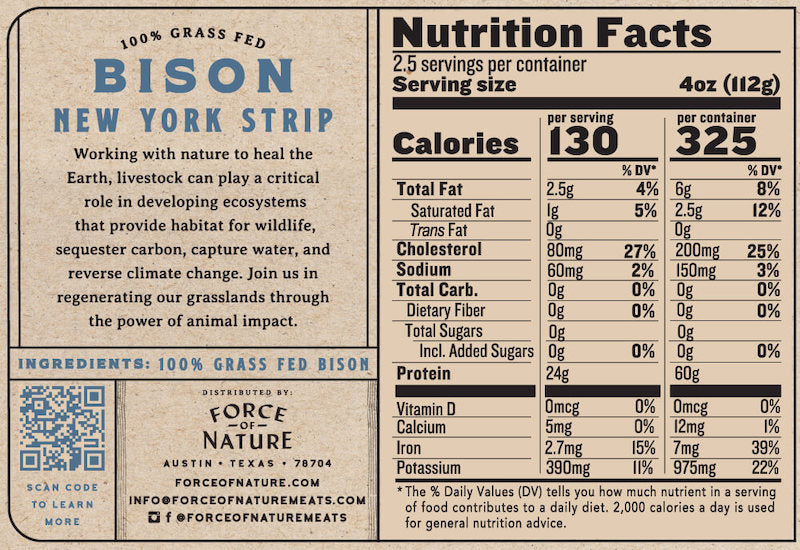 Regenerative Bison NY Strip Steak
4.88235294117647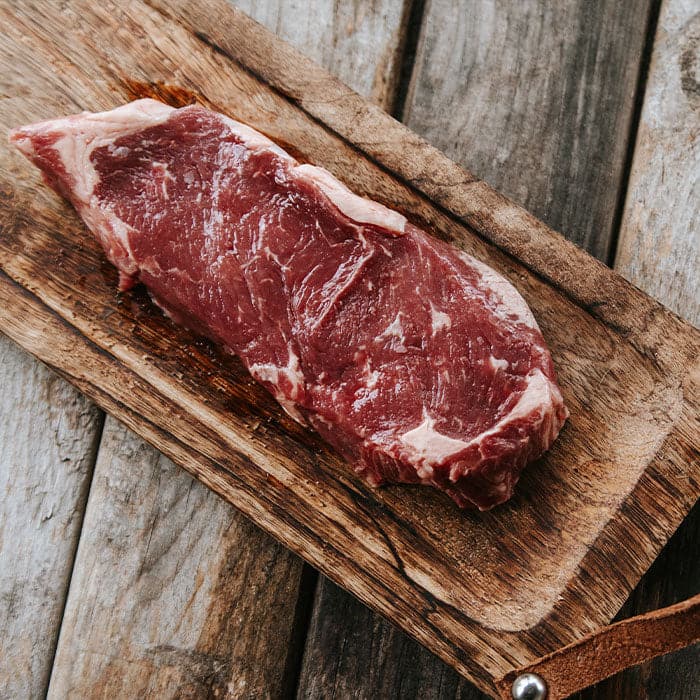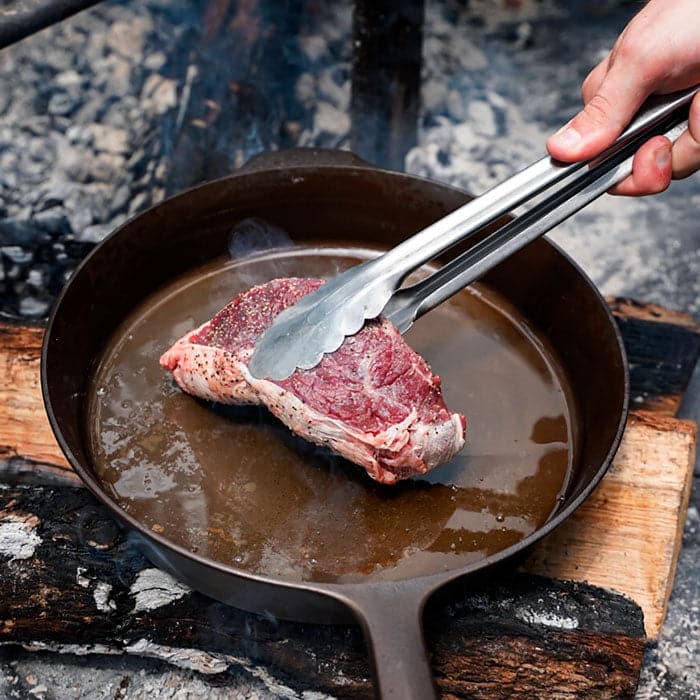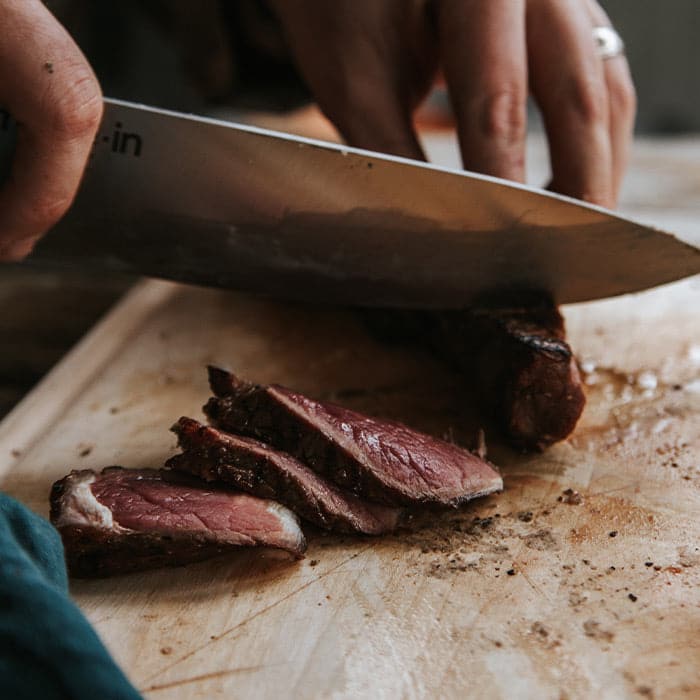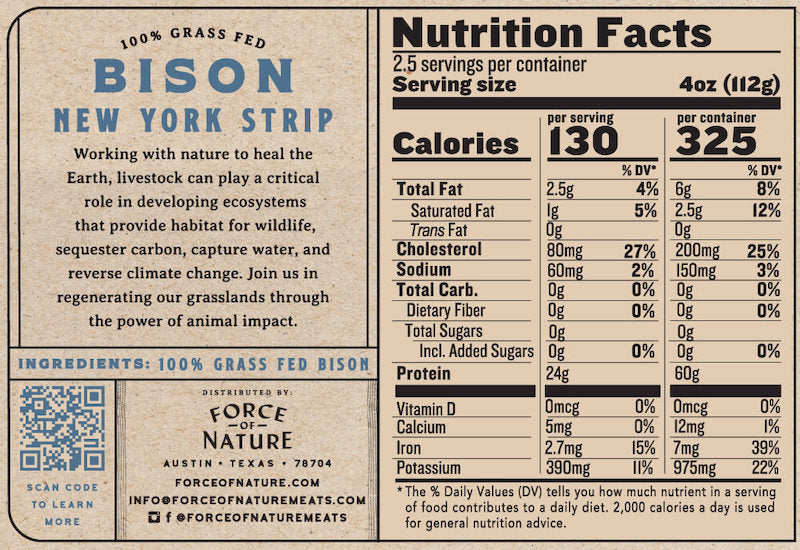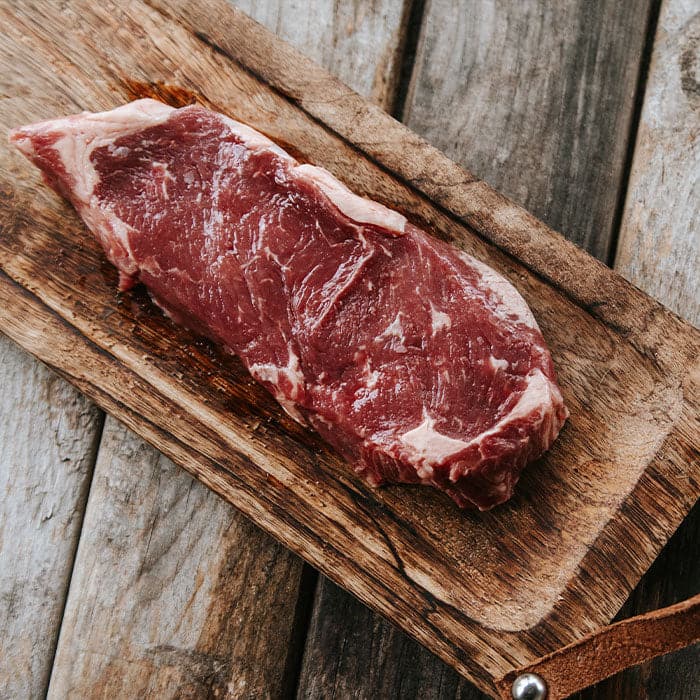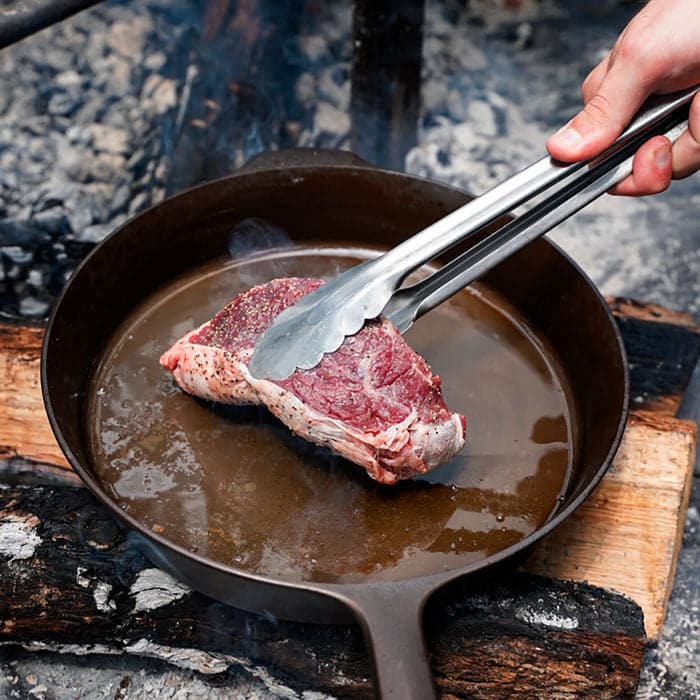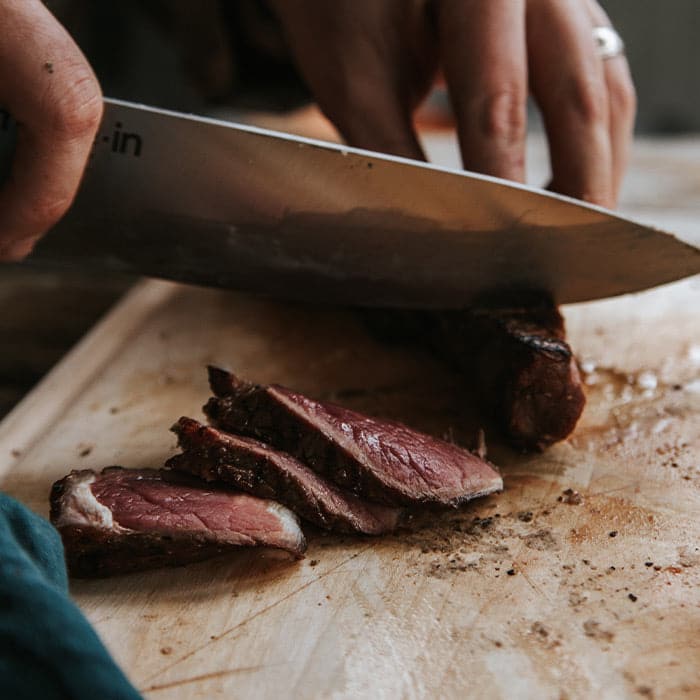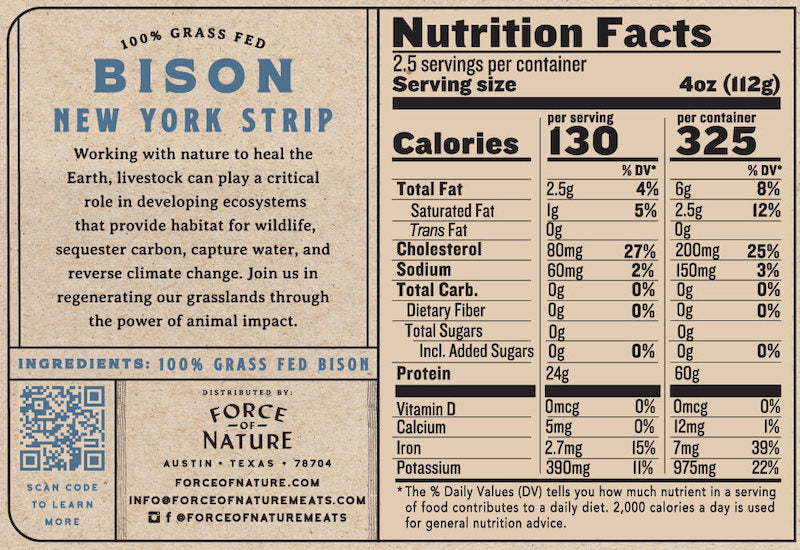 Regenerative Bison NY Strip Steak
Tender and juicy with an exceptional, rich flavor, our 21-day wet-aged Bison New York Strip Steak is perfect for the grill or cast iron pan. This steak comes from the very tender short loin of the bison and is best-served medium-rare.
21 day wet-aged, 10 oz. 
60g protein and 6g fat per steak
100% grass-fed, Regeneratively Sourced.