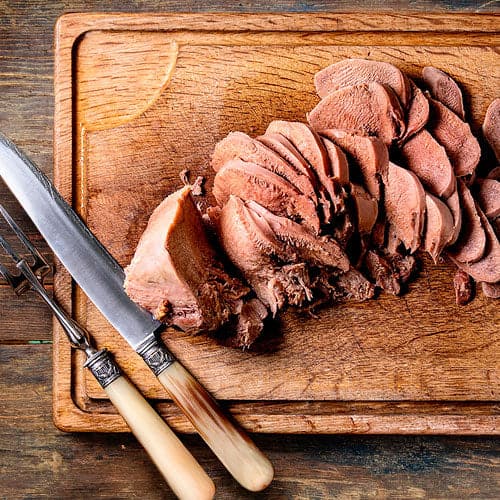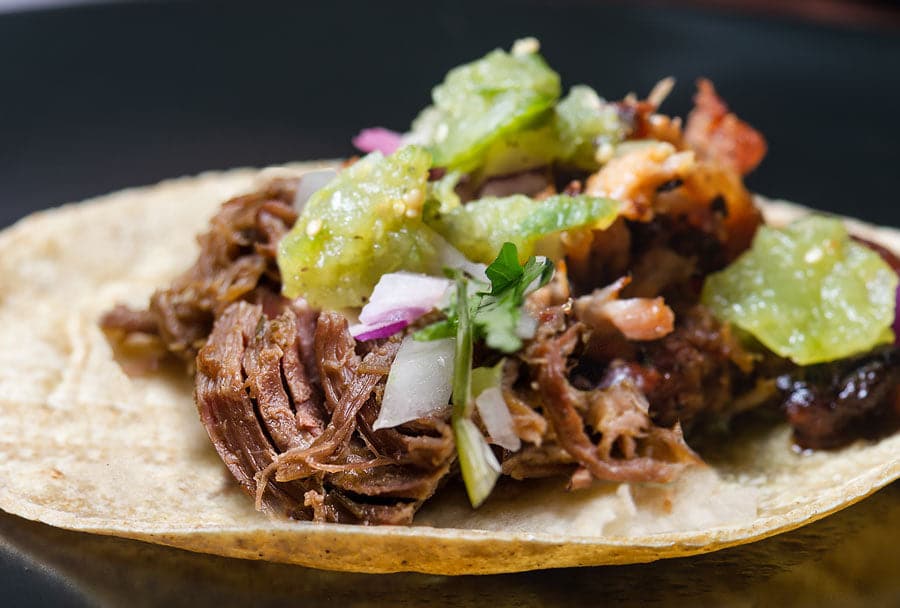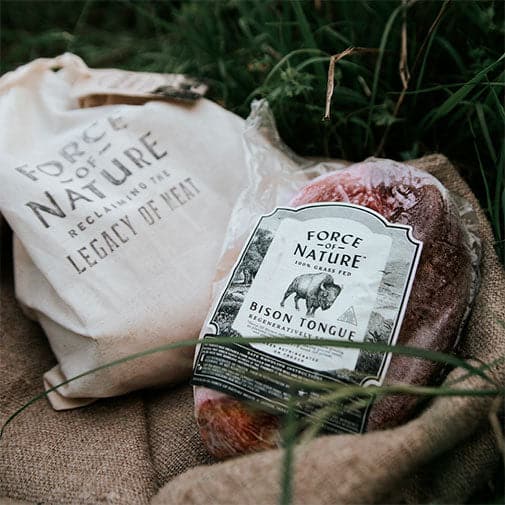 Regenerative Bison Tongue
4.85714285714286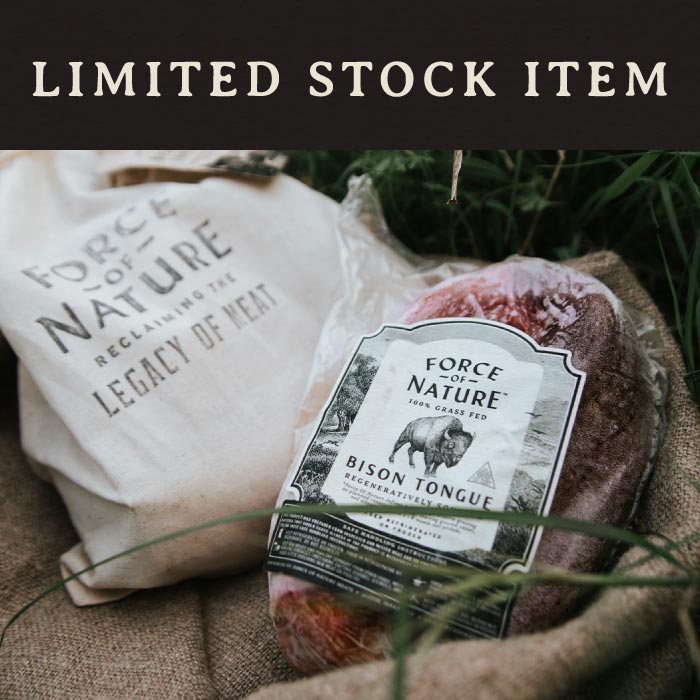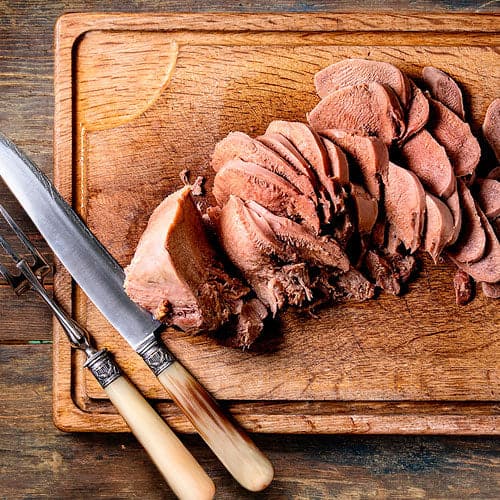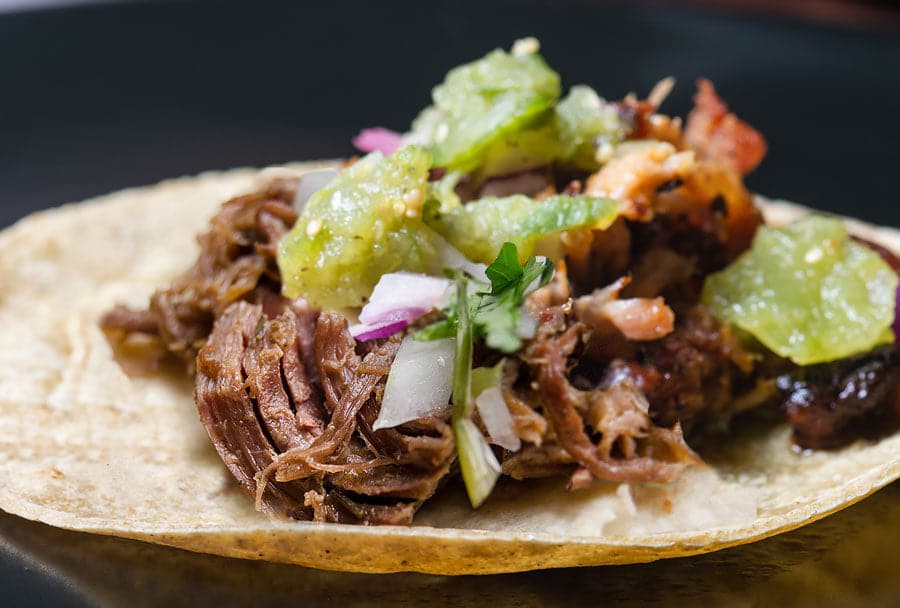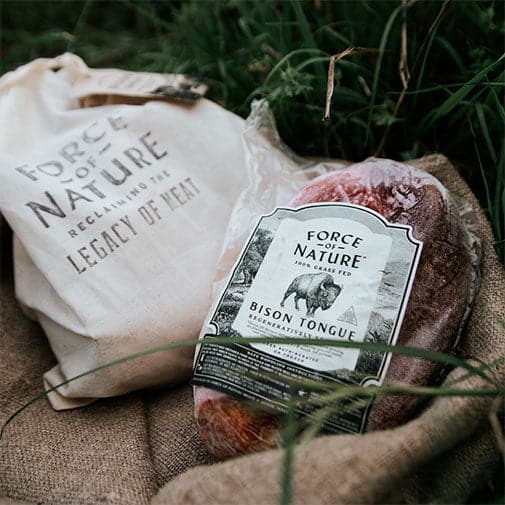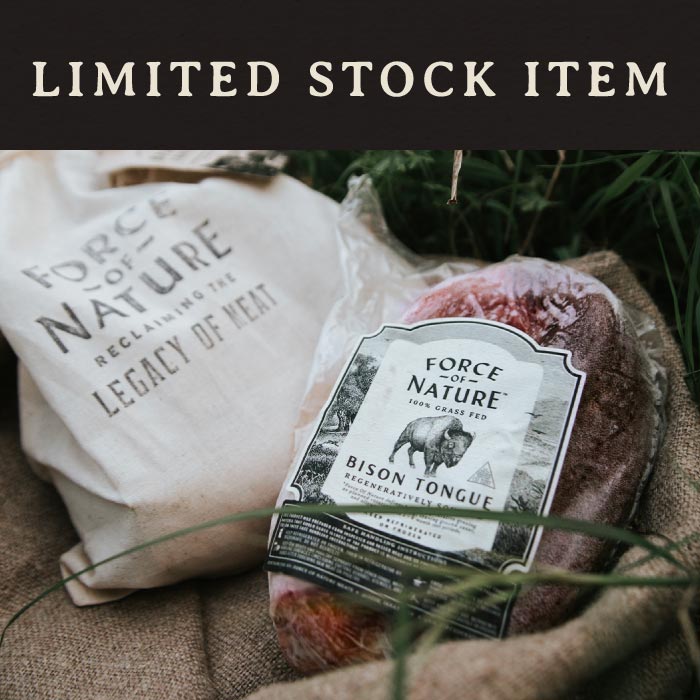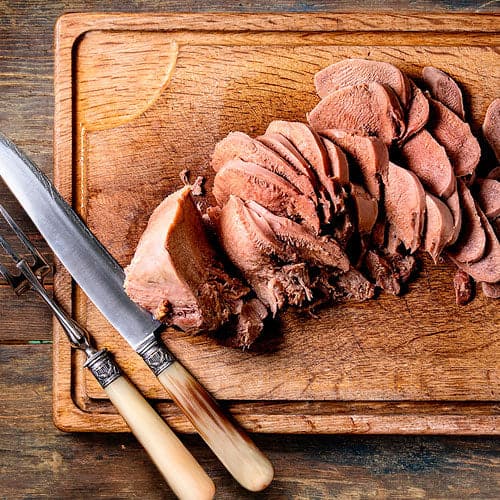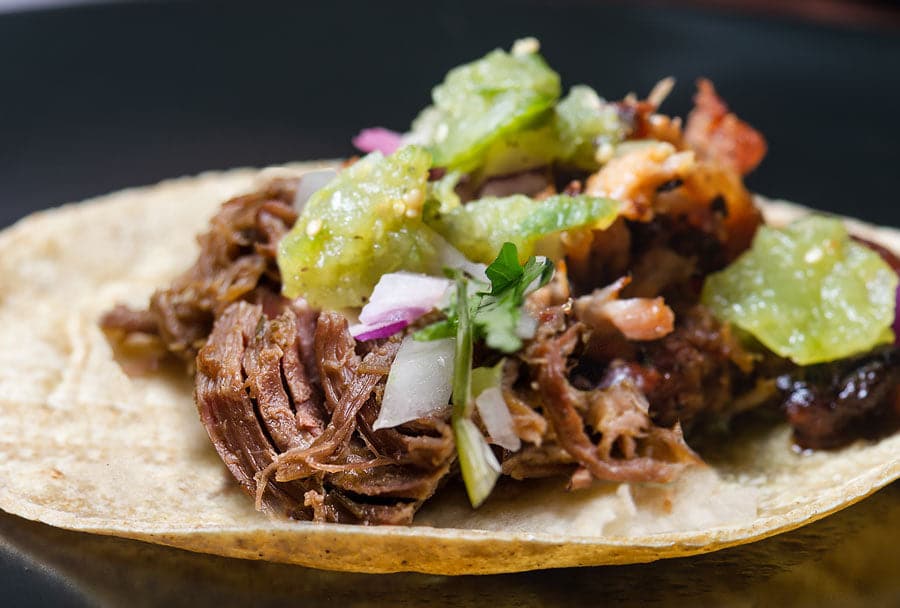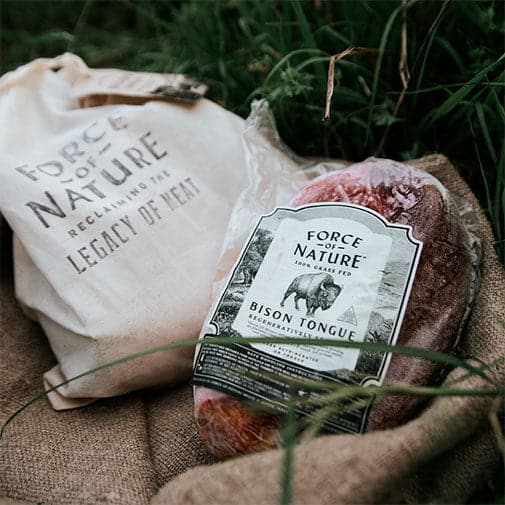 Regenerative Bison Tongue
Our 100% grass fed, regenerative bison tongue is exceptionally high in flavor as well as nutrients. While the modern consumer may reach for ribeyes and filets, this delicious cut of meat was considered one of the great delicacies of 19th century American cuisine. Nearly hunted into extinction, the recovery of the bison is one of the most significant conservation success stories of all time. We are excited to provide nose-to-tail offerings as we believe this to be the truest way to honor the animal.
Bison tongue is tender and almost fatty in texture, providing an eating experience like nothing else. It tastes both savory and slightly sweet on the palate, and you will be amazed by the depth and complexity of its flavor. You will first want to braise this cut, and then peel the rough outer layer before further preparing it to your liking. Try it grilled and sliced thin, seared and prepared with Asian spices, or slow cooked and served in tacos with cilantro, onions and a wedge of lime.
See our easy to follow preparation guide here.
These items are available in limited batches.
Regenerative, grass fed, grass finished. Minimum weight 1.5 lbs.