SOLD OUT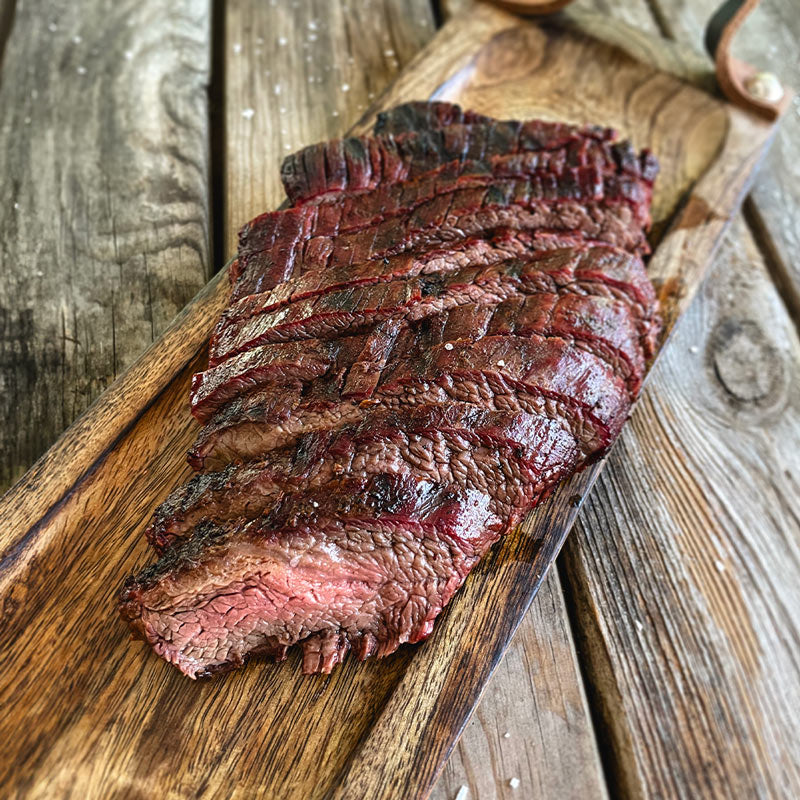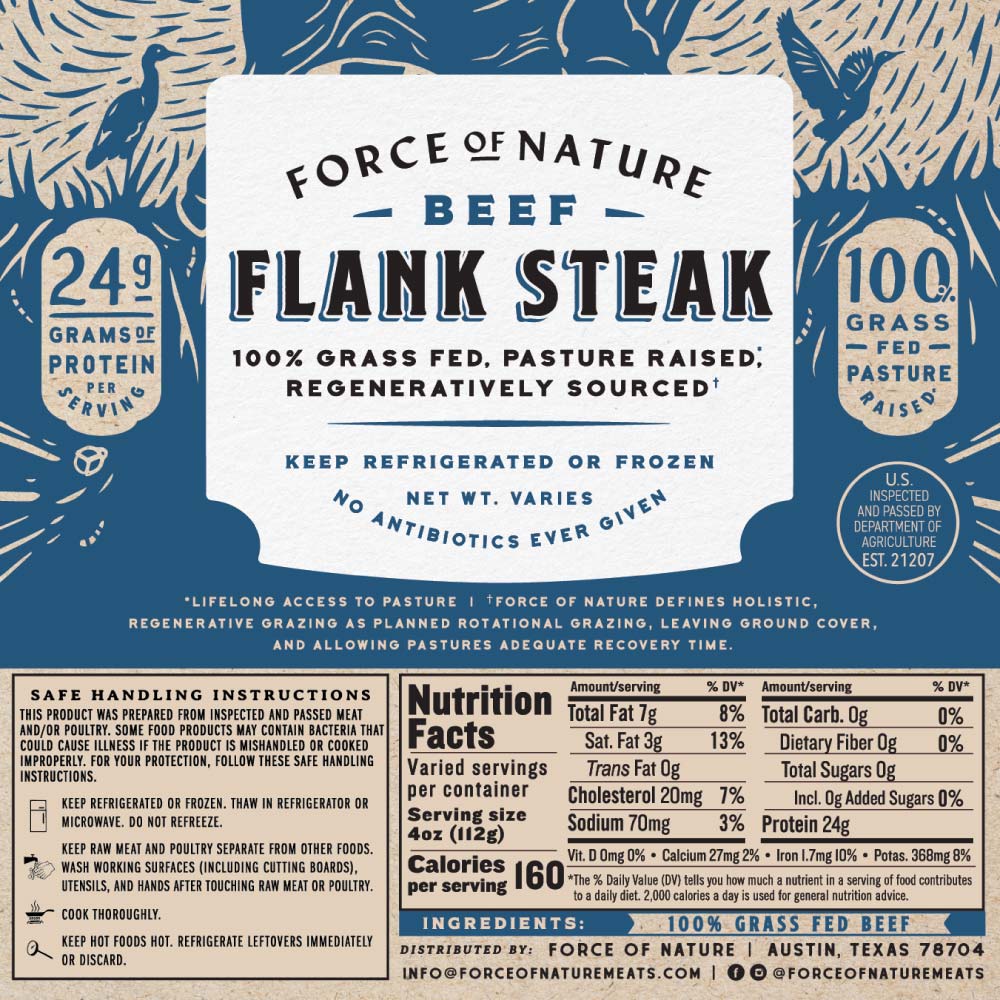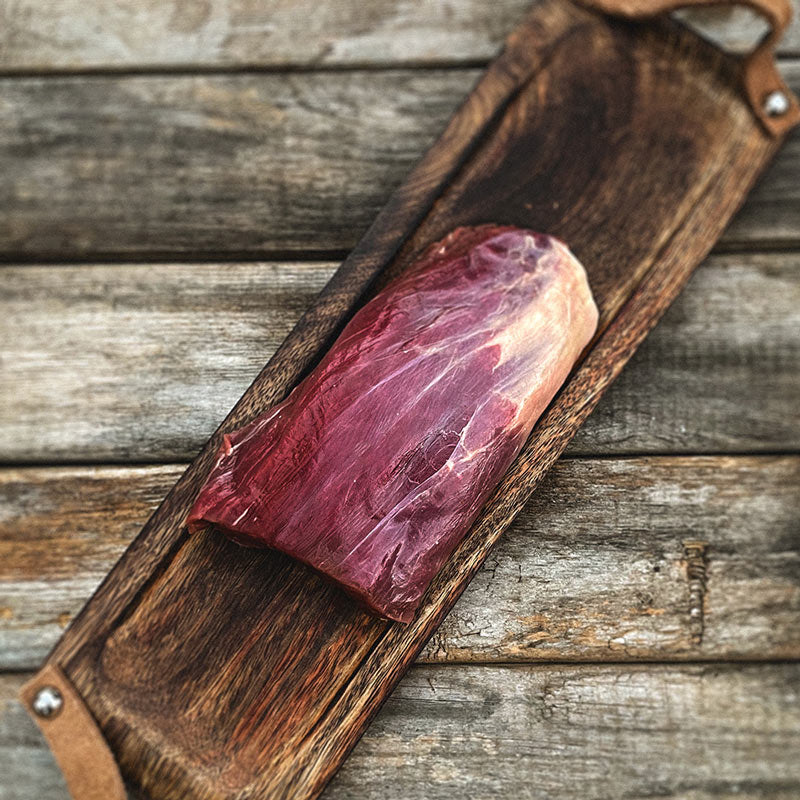 Regenerative Beef Flank Steak
SOLD OUT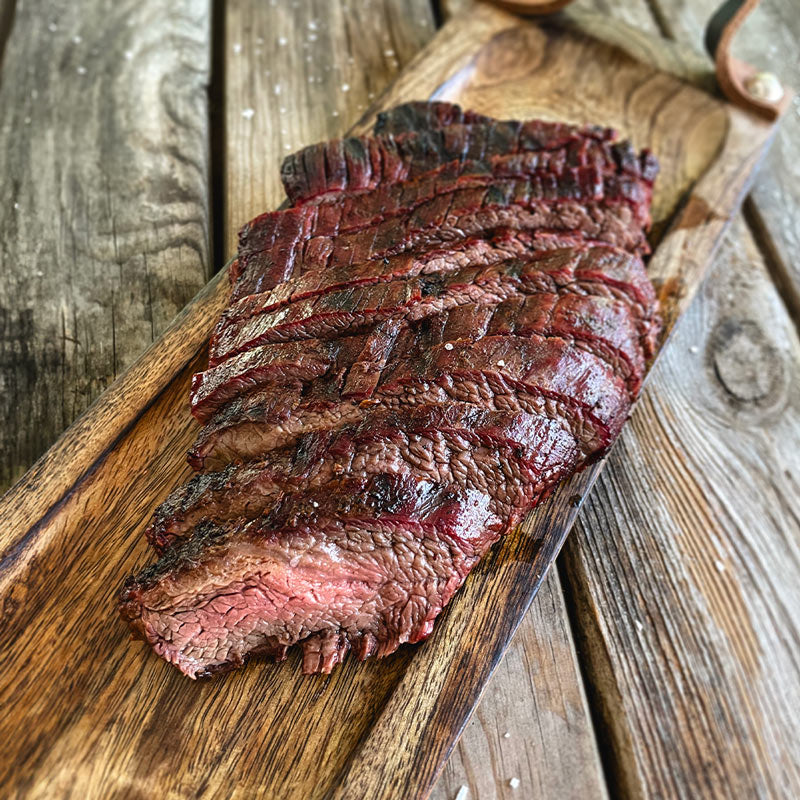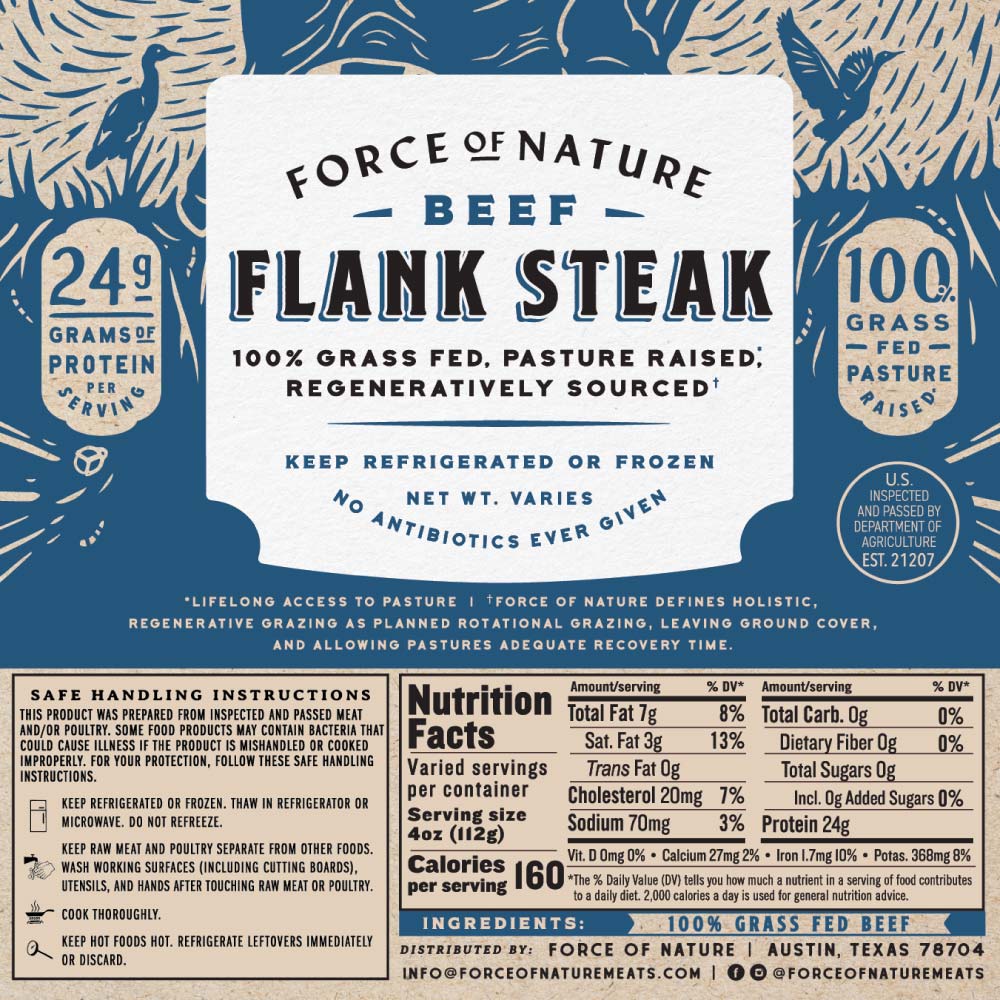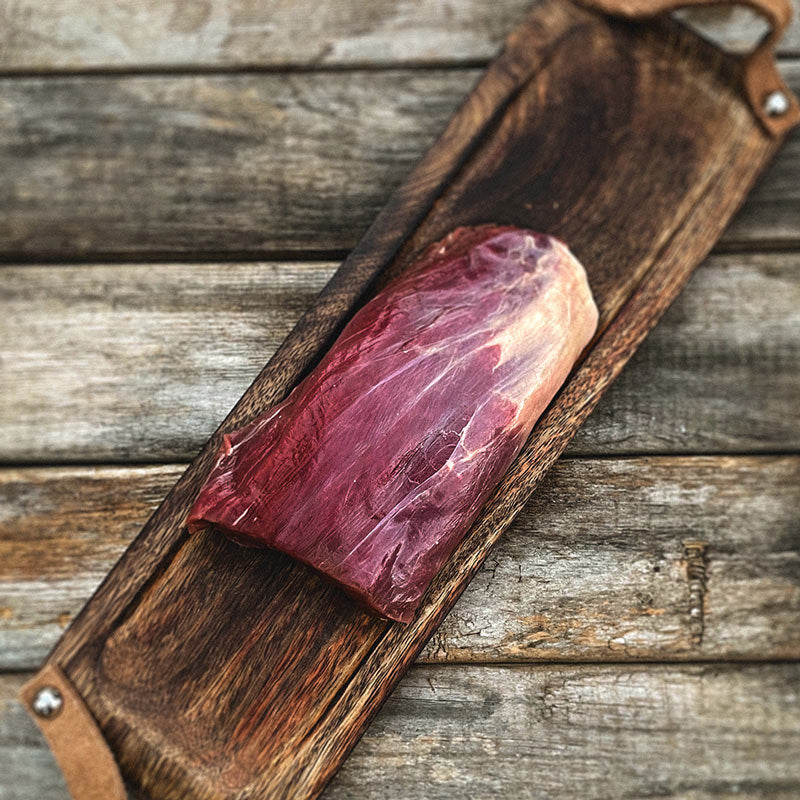 Email me when availalbe
Get notified when this product is back in stock.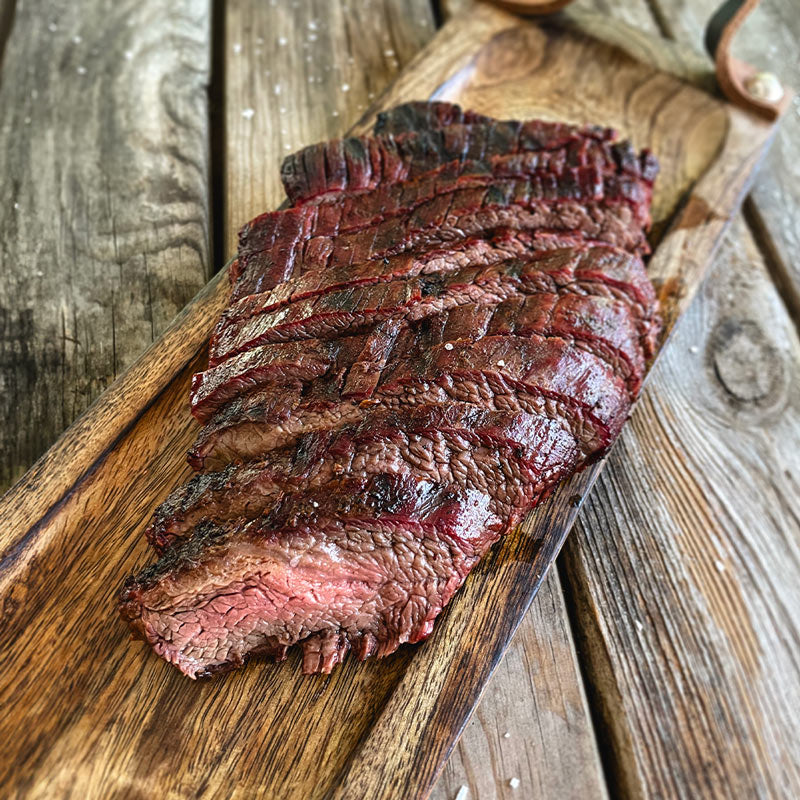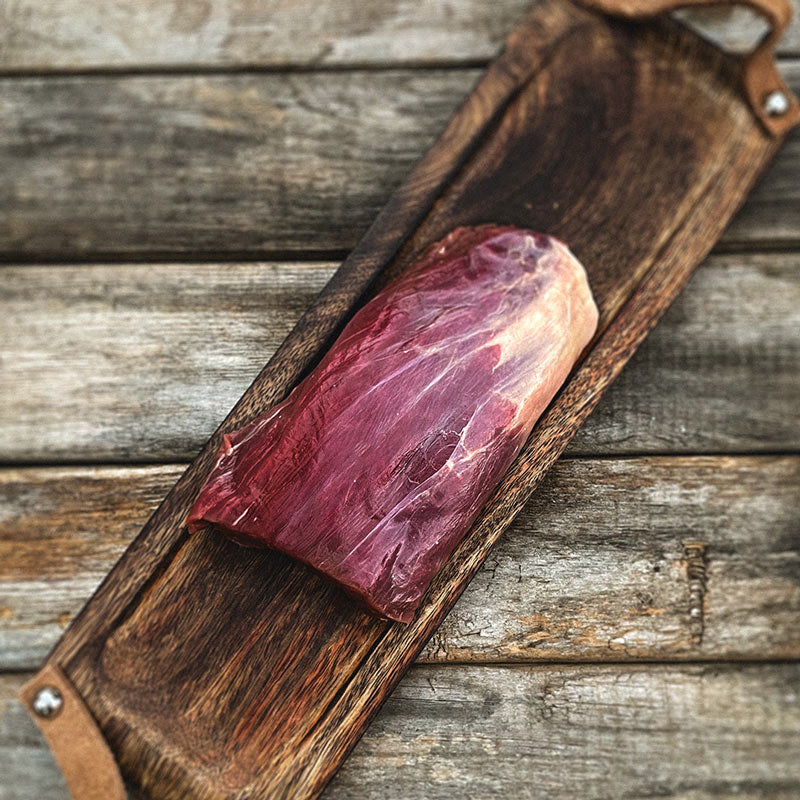 Regenerative Beef Flank Steak
The flank cut comes from the abdominal muscles, offering a slightly leaner profile while boasting a robust flavor that pairs exceptionally well with marinades. For the best taste, we recommend marinating or seasoning the meat anywhere from 30 minutes to 24 hours before cooking. This extended marination enhances its flavors and tenderizes the muscle fibers, making it an excellent choice for those who desire a flavorful and tender bite.
We prefer to sear this cut hot and fast on a cast iron or grill to achieve a perfect medium-rare. However, it is known for its versatility and excels in various cooking methods such as grilling, smoking, broiling, or braising. It serves well when simply sliced and paired with any herb sauce or used in stir-frys, tacos, fajitas, Asian-inspired sauce dishes, and steak salads.
Average Weight: 18oz (Generally +/- 4 oz)
Our Flank Steak is sourced from 100% grass-fed, regenerative, and pasture-raised cattle.