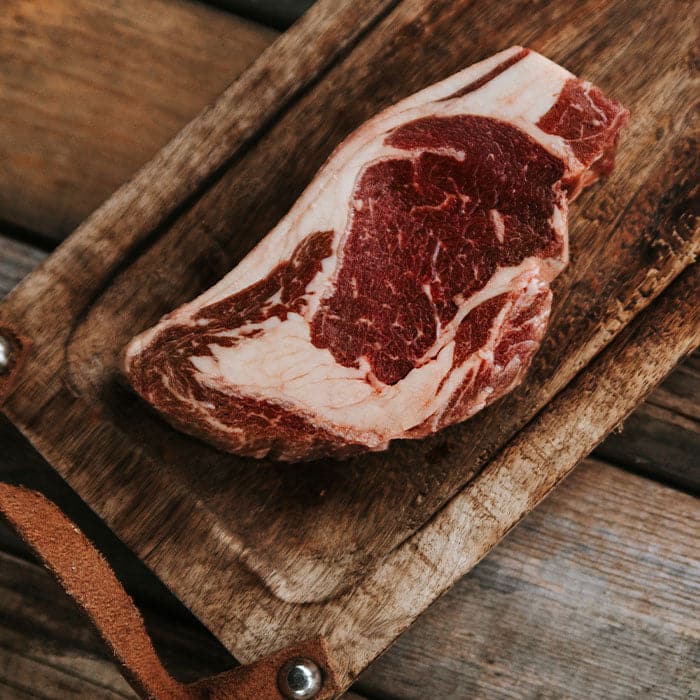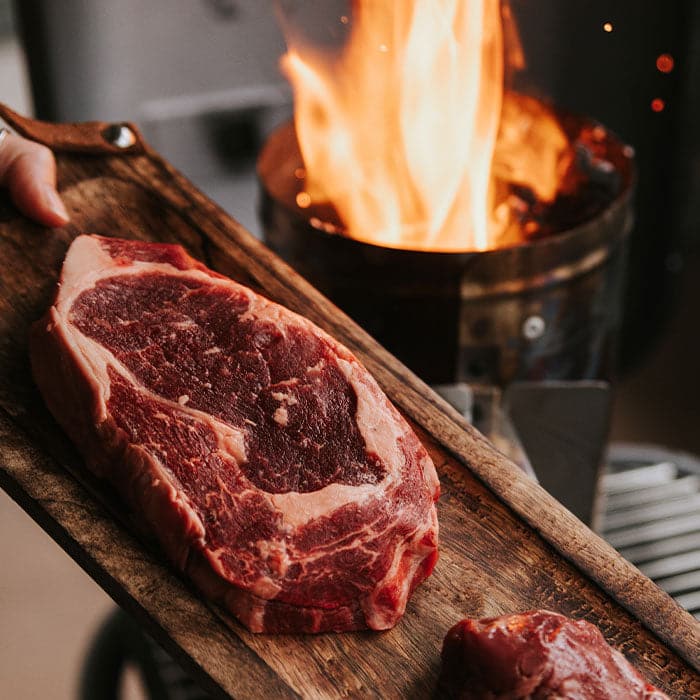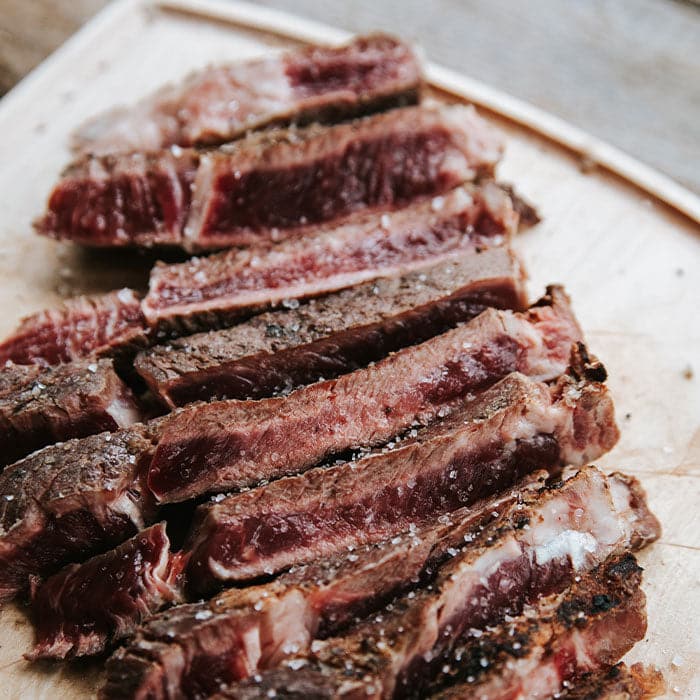 Regenerative Bison Ribeye
4.8780487804878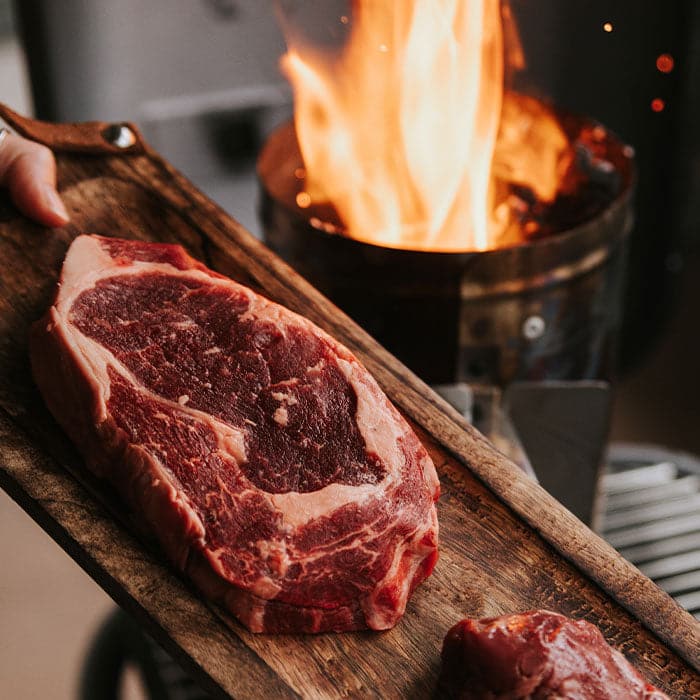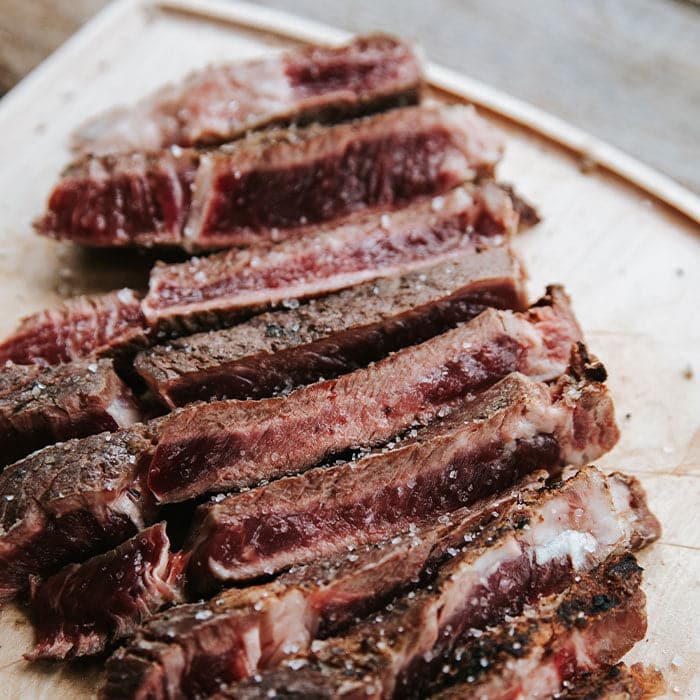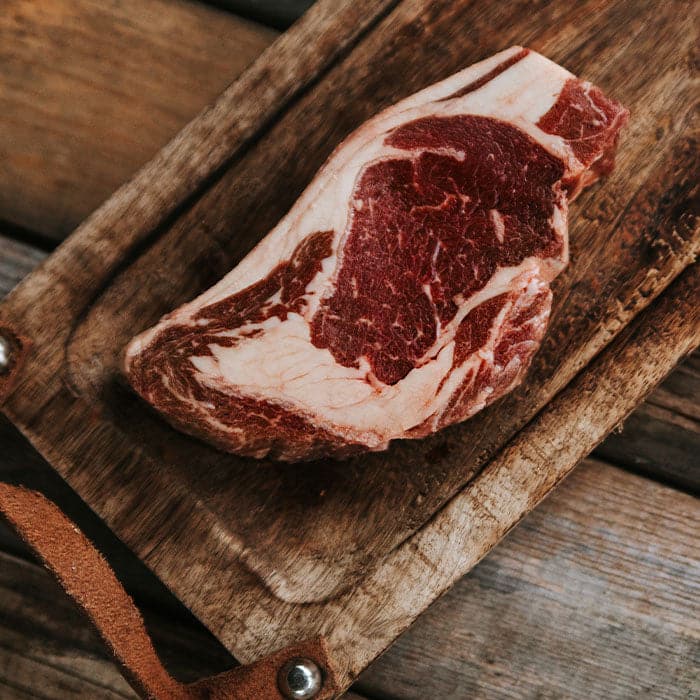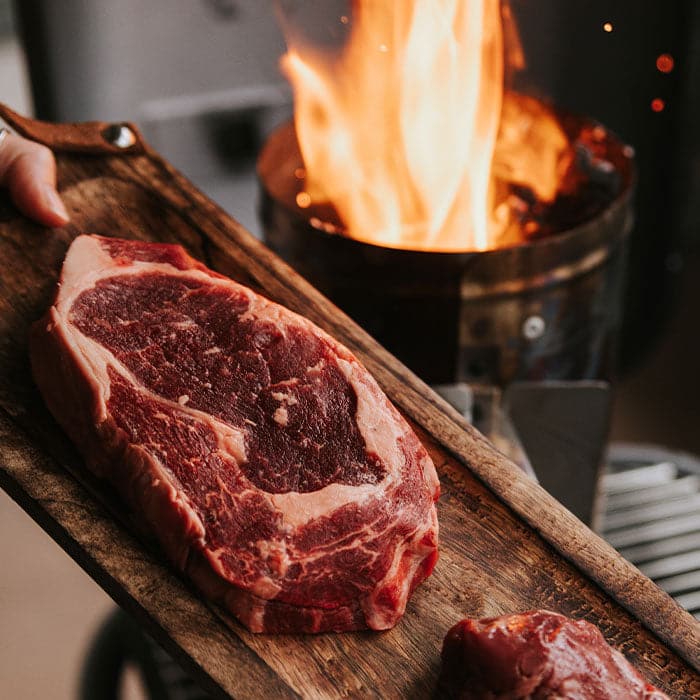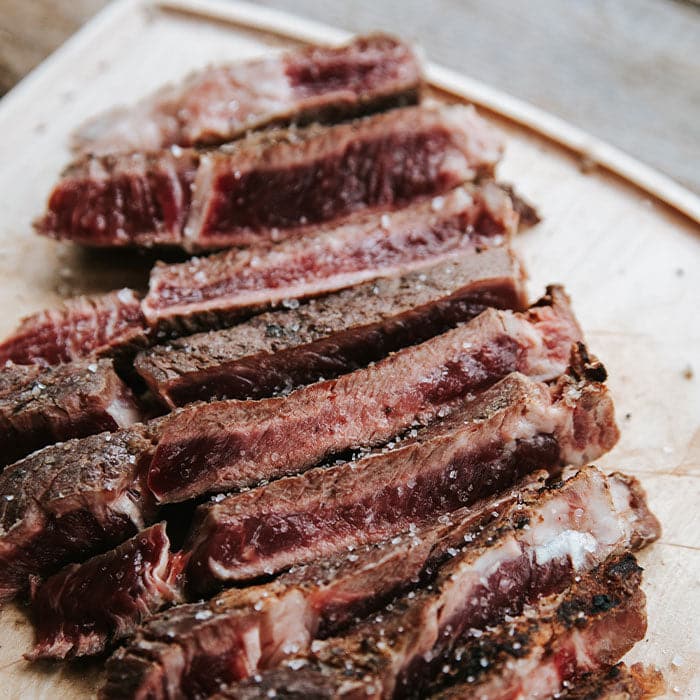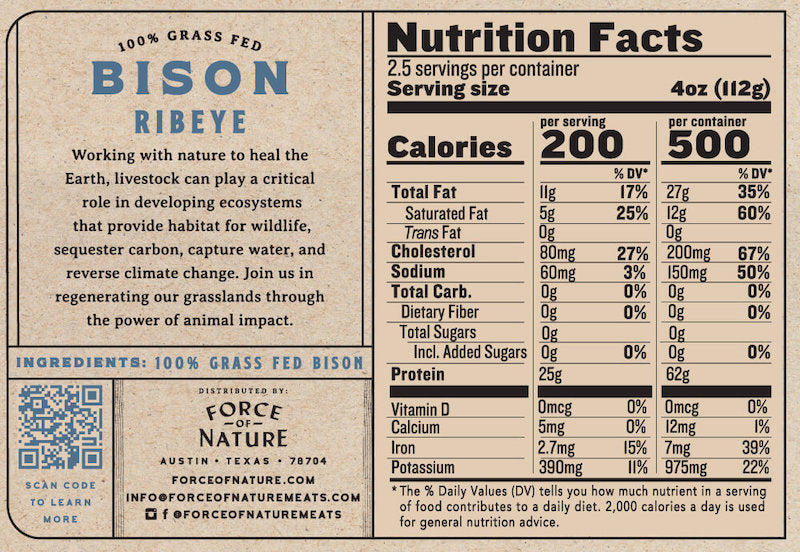 Regenerative Bison Ribeye
Our most coveted and sought after steak, the bison ribeye, is an elevated eating experience unlike anything else. Perfected by nature, this treasure is tender, juicy, and loaded with the rich flavor associated with a 100% grass fed bison. Leaner than beef and with more complex flavor, our ribeyes are guaranteed to become a staple item in your meat arsenal. 
Before shipping, our bison ribeyes undergo a special 21 day aging process that optimizes the texture and flavor of the steak. This artisan combination of dry and wet aging allows the meat to undergo a transformation in which connective tissues break down for a more tender product!
Since grass fed bison is naturally lean, it tends to cook 3x faster than beef. We recommend grilling or pan frying your bison ribeye on a cast iron skillet rare to medium rare (120-140 degrees internal temperature).
1 Unit - Average 10oz steak. Regenerative, grass fed, grass finished, aged 21 days.