SOLD OUT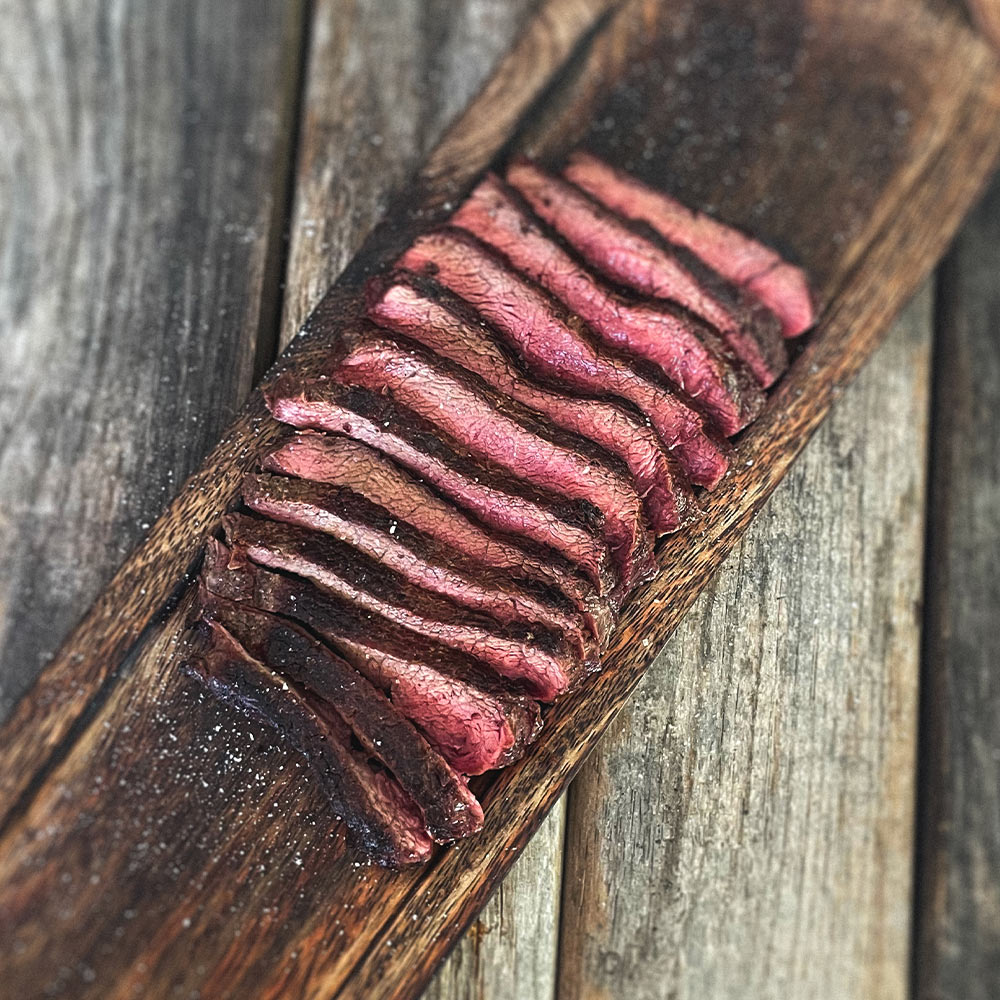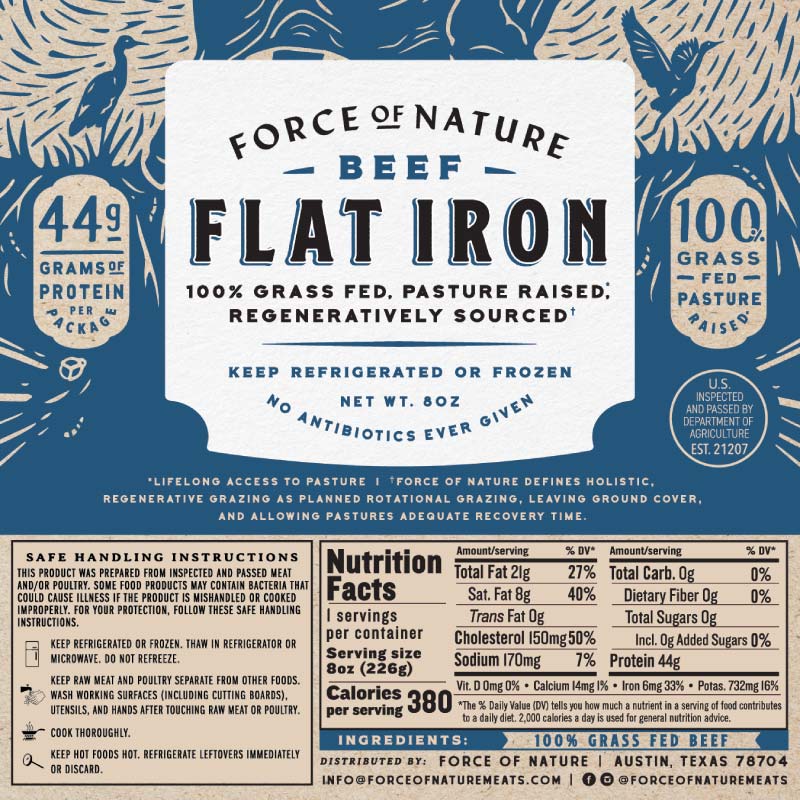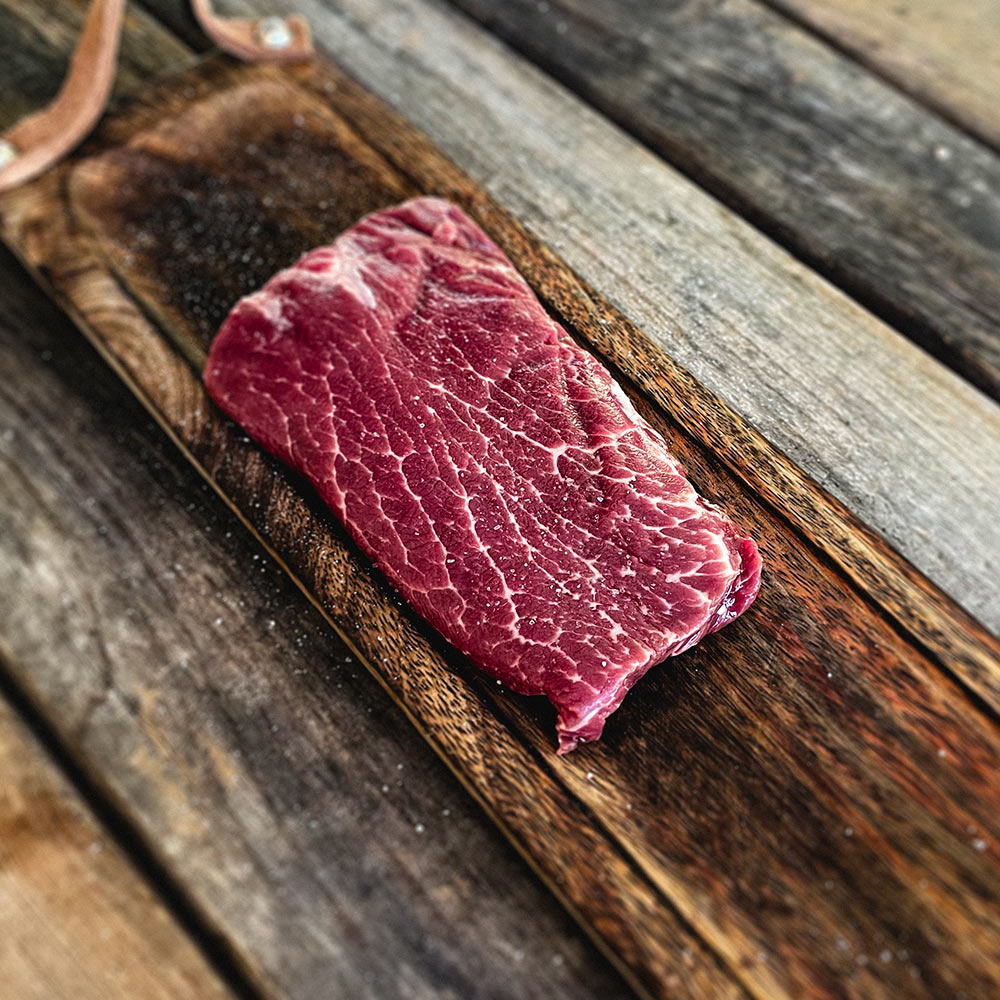 Regenerative Beef Flat Iron Steak
SOLD OUT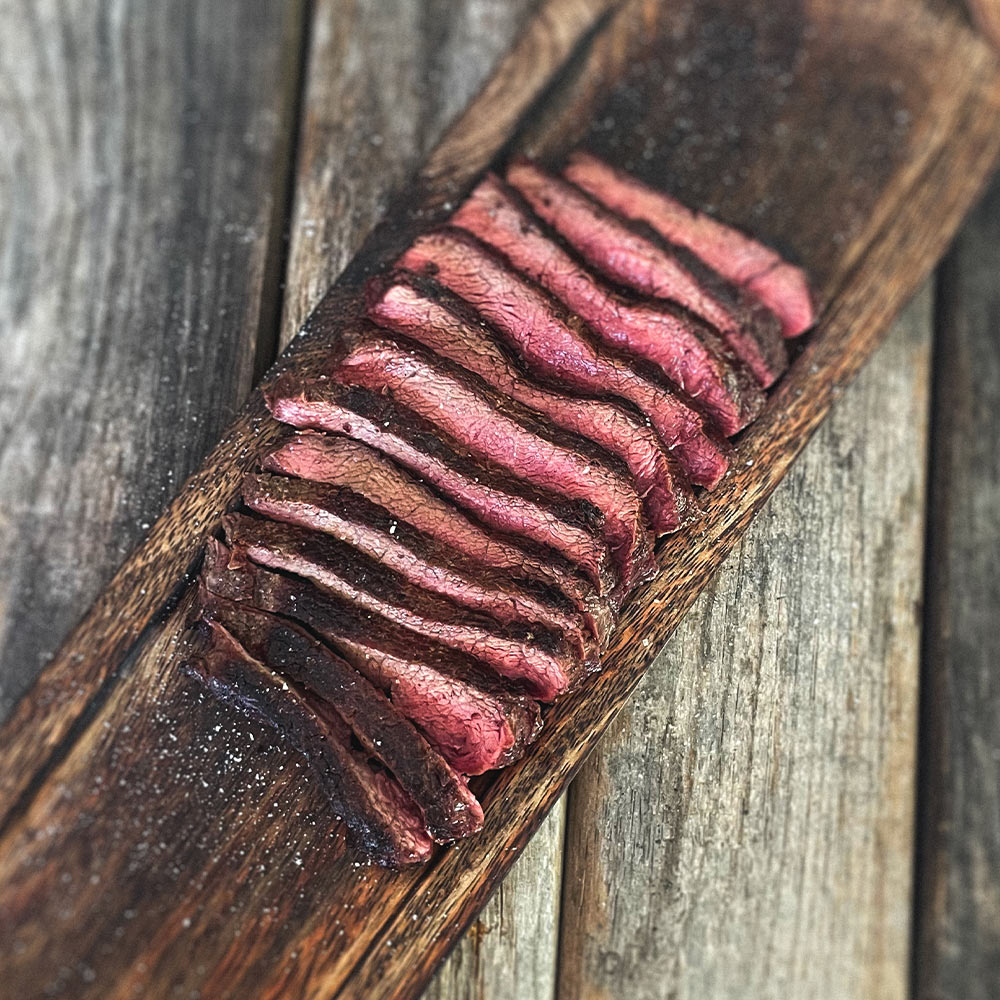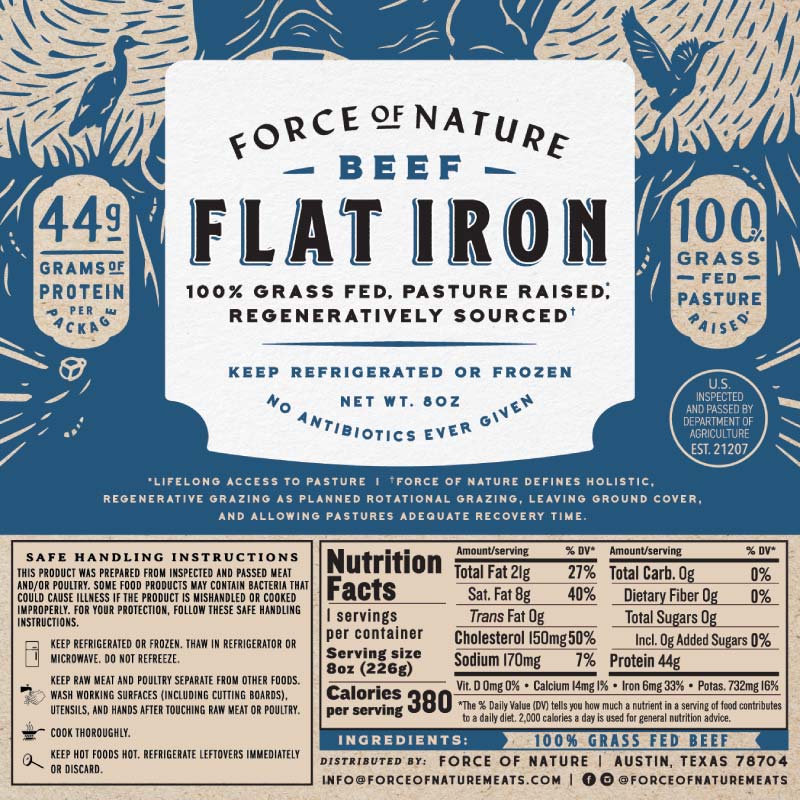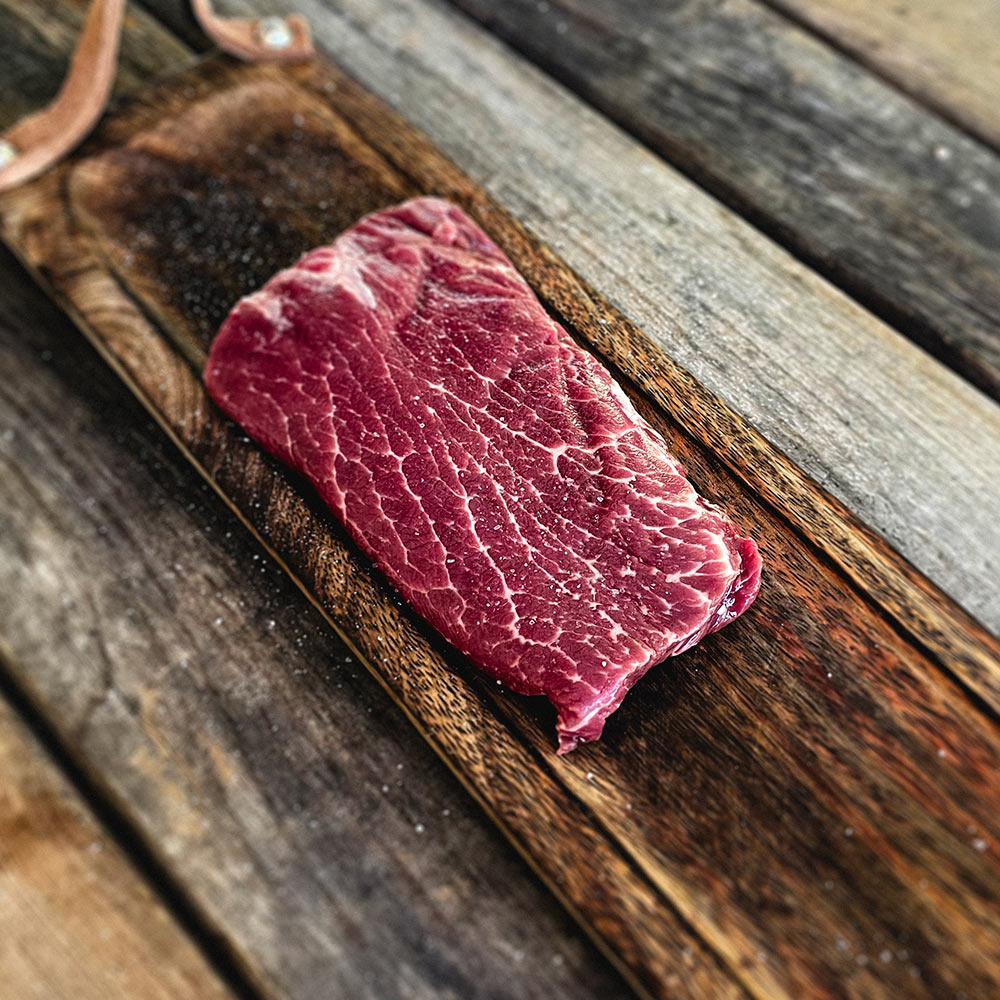 Email me when availalbe
Get notified when this product is back in stock.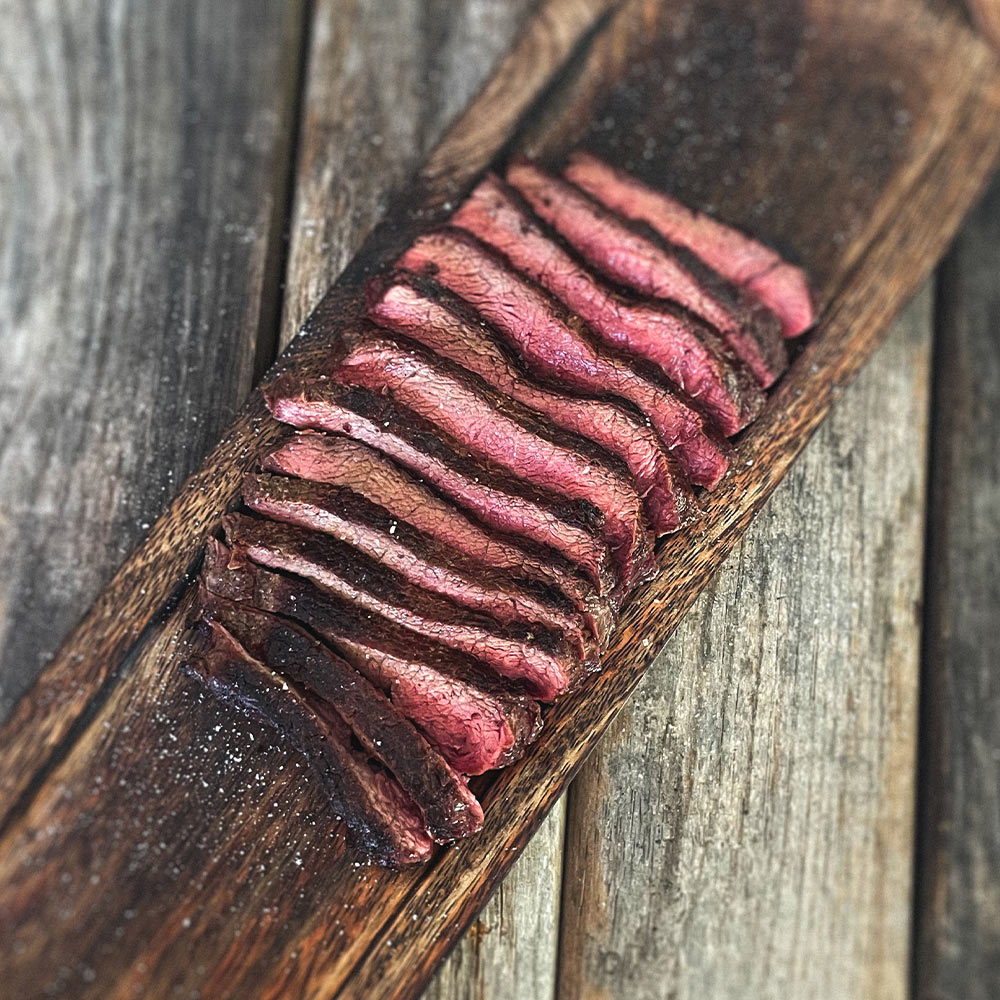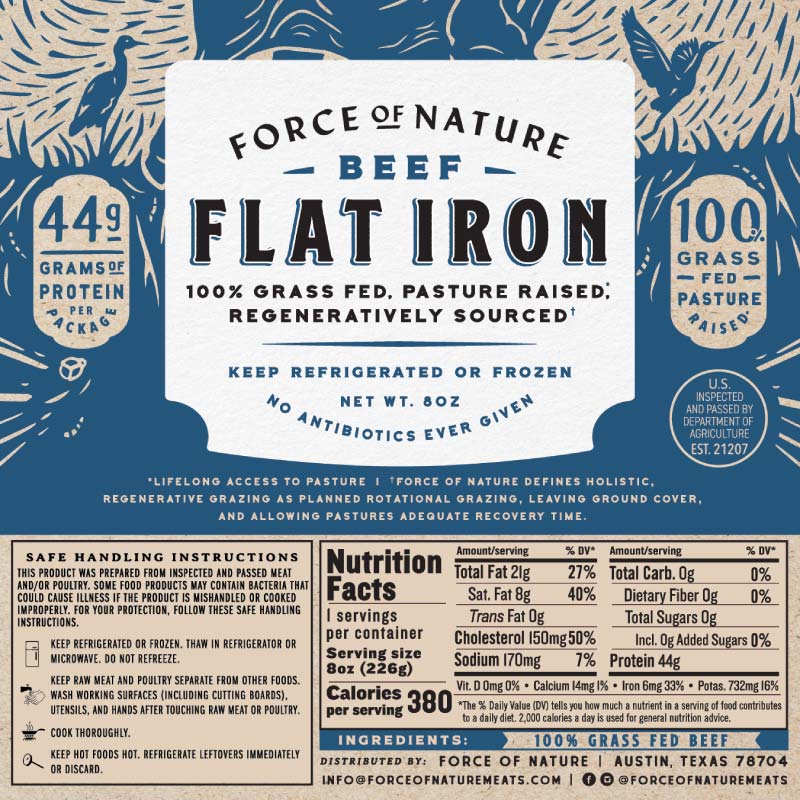 Regenerative Beef Flat Iron Steak
The beef flat iron steak is celebrated for its rich marbling, tenderness, and versatile nature. Cut from the shoulder area of the cow, this steak features a distinct shape resembling an old-fashioned flat iron, which gives it its name. The marbling within the meat contributes to its exceptional flavor and juiciness. The Flat Iron Steak's relatively uniform thickness makes it ideal for even cooking, whether you're searing it on a hot grill or pan.
For the best results with flat iron steak, start by seasoning it generously with salt, pepper, and any desired herbs or spices. Preheat a cast-iron skillet or grill to high heat. Sear the steak for about 3-4 minutes on each side until you achieve a nice crust. Use a meat thermometer to check for your preferred level of doneness (125°F / 52°C for medium-rare). Let the steak rest for a few minutes before slicing against the grain to ensure tenderness. This method preserves the steak's flavor and juiciness while delivering a deliciously seared exterior.
Our beef holds great significance in our product line as it allows us to positively impact more land than any other species. Supported by empirical data, this beef is actively combating climate change and has the potential, when adopted on a larger scale, to sequester all human-generated carbon annually.
Weight: 8oz - 1 steak
100% Grass Fed

Regenerative

Pasture Raised