SOLD OUT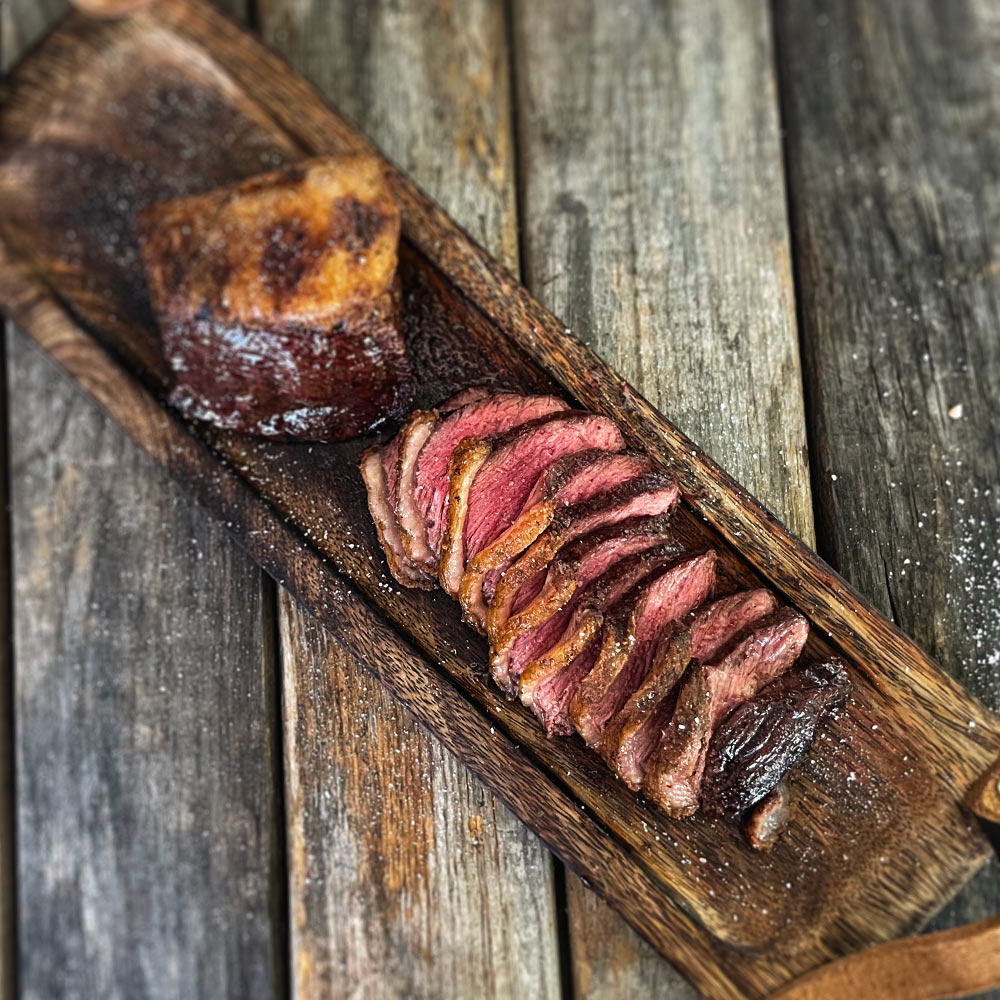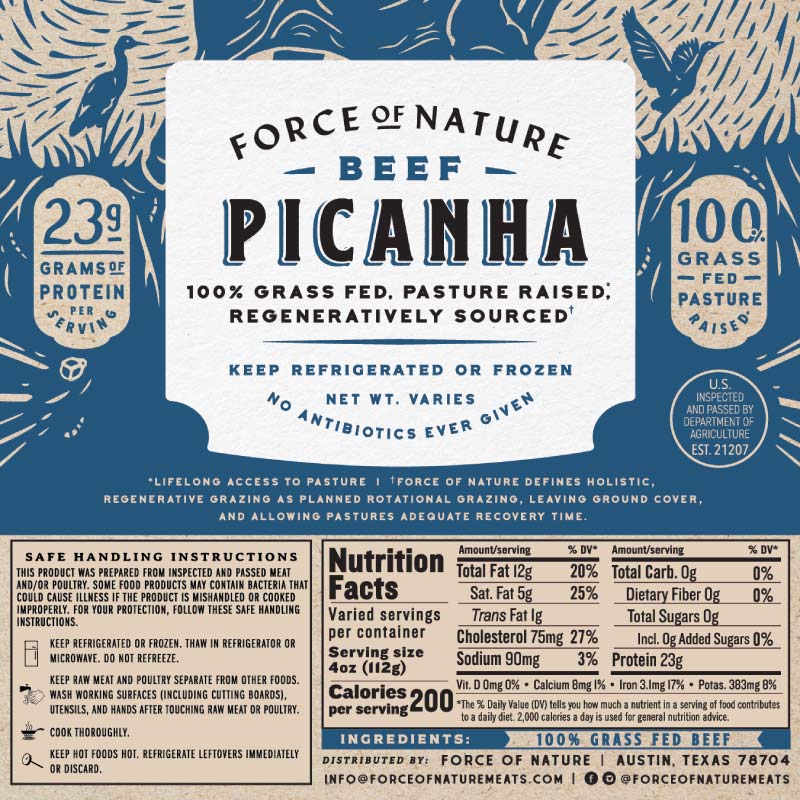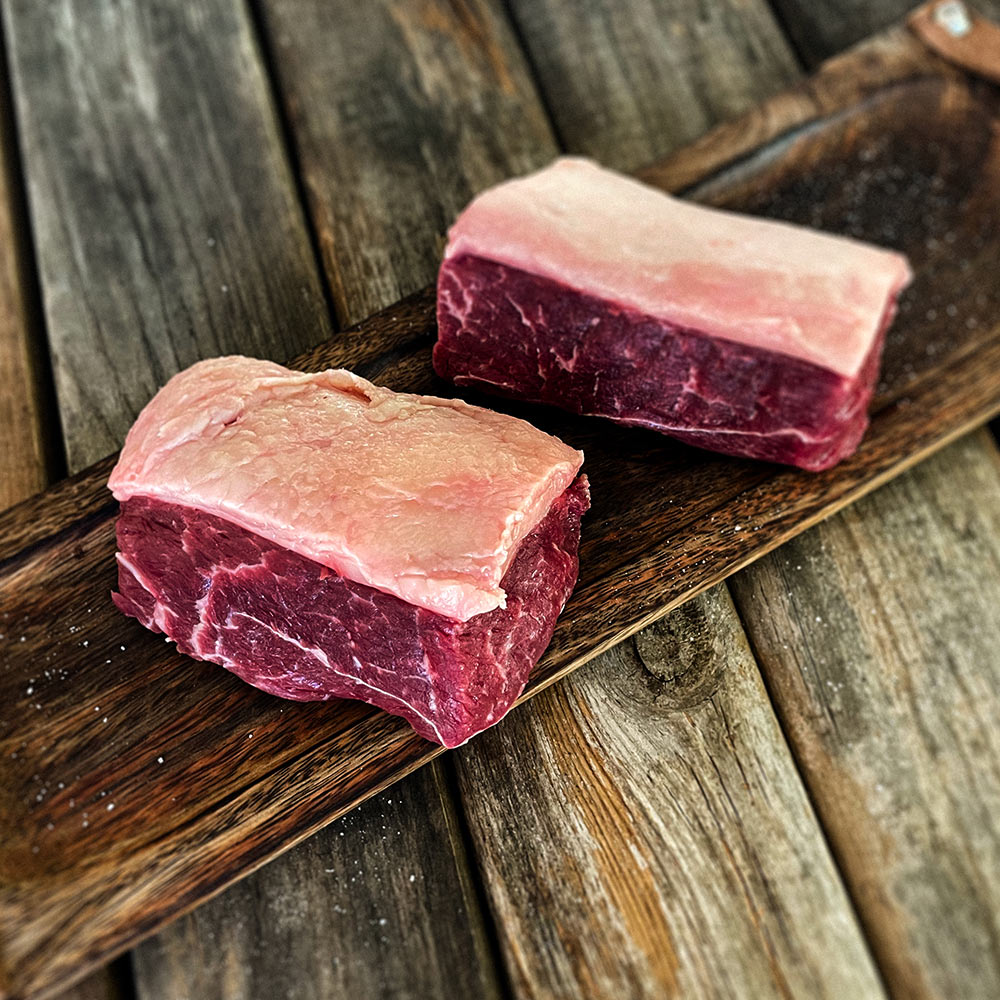 Regenerative Beef Picanha Steak
SOLD OUT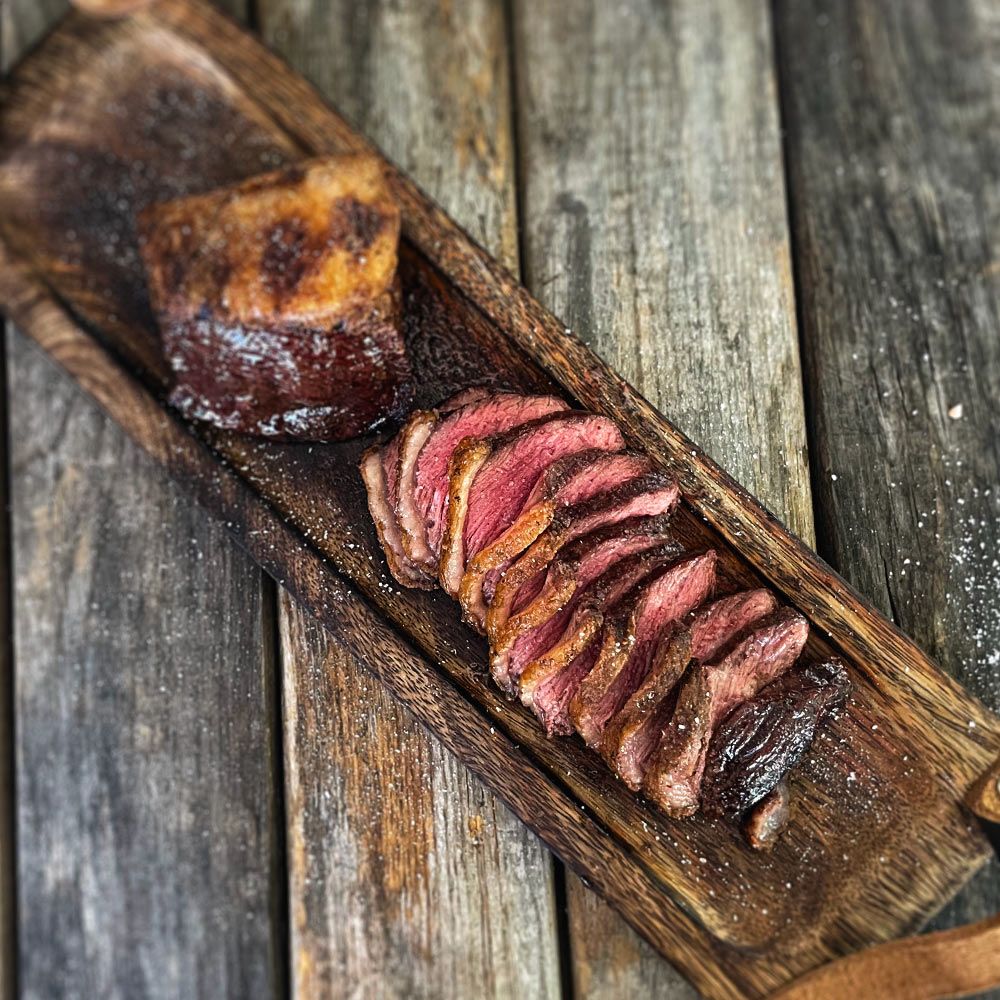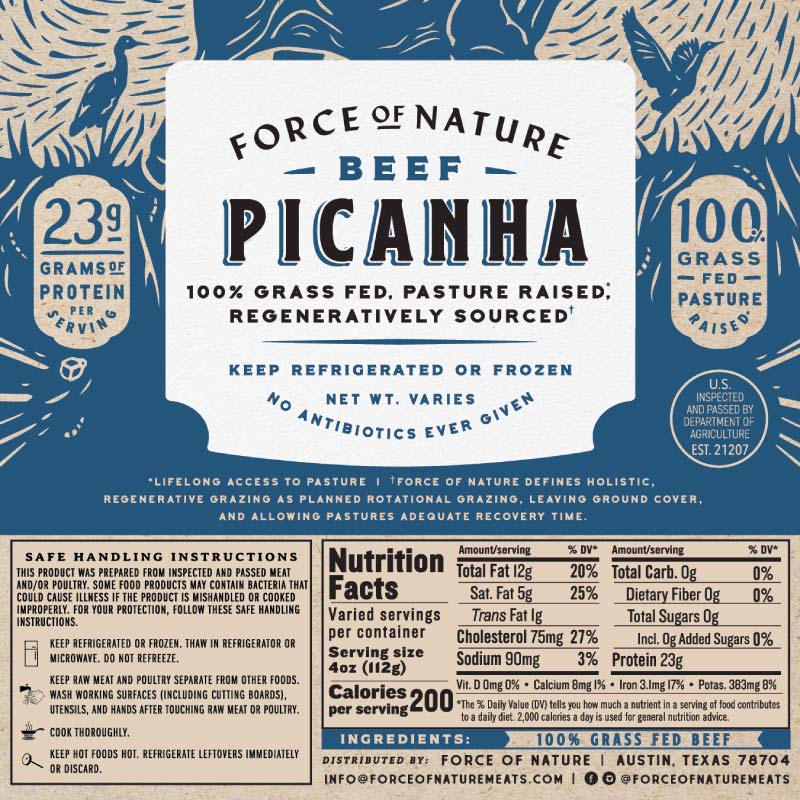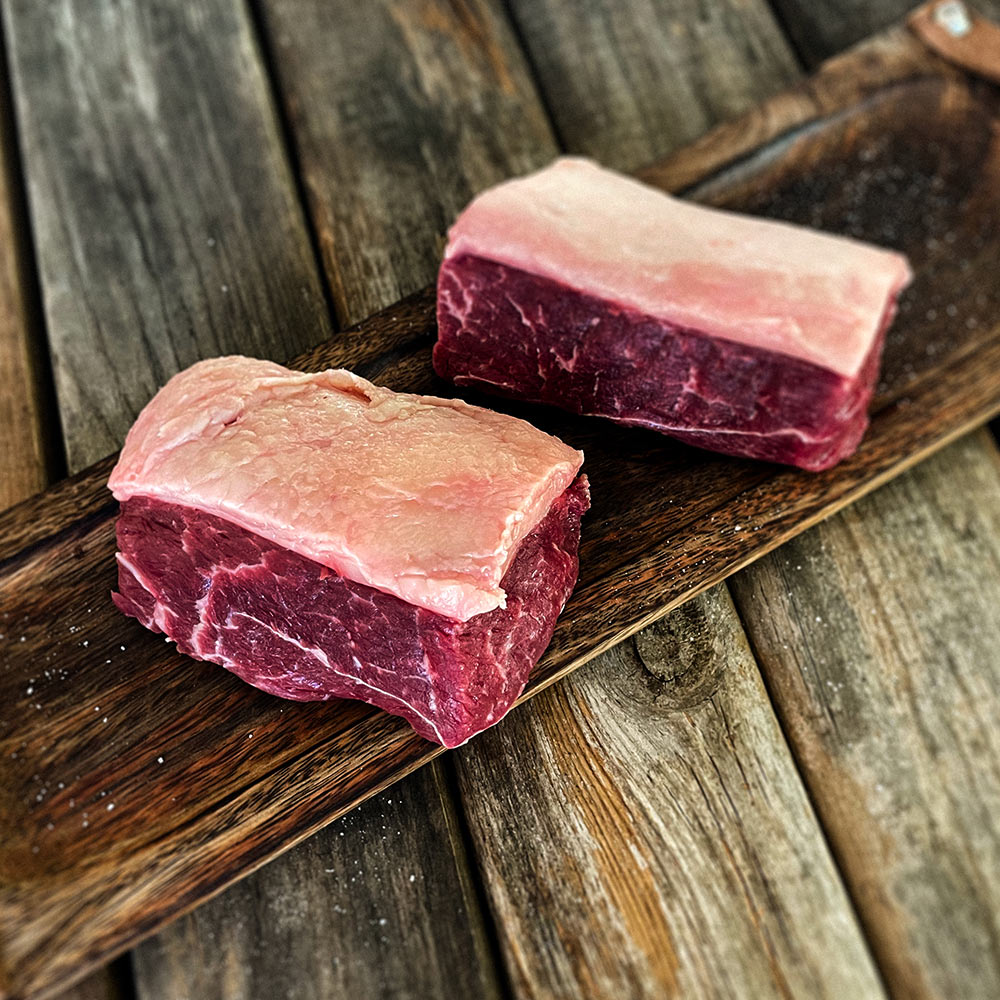 Email me when availalbe
Get notified when this product is back in stock.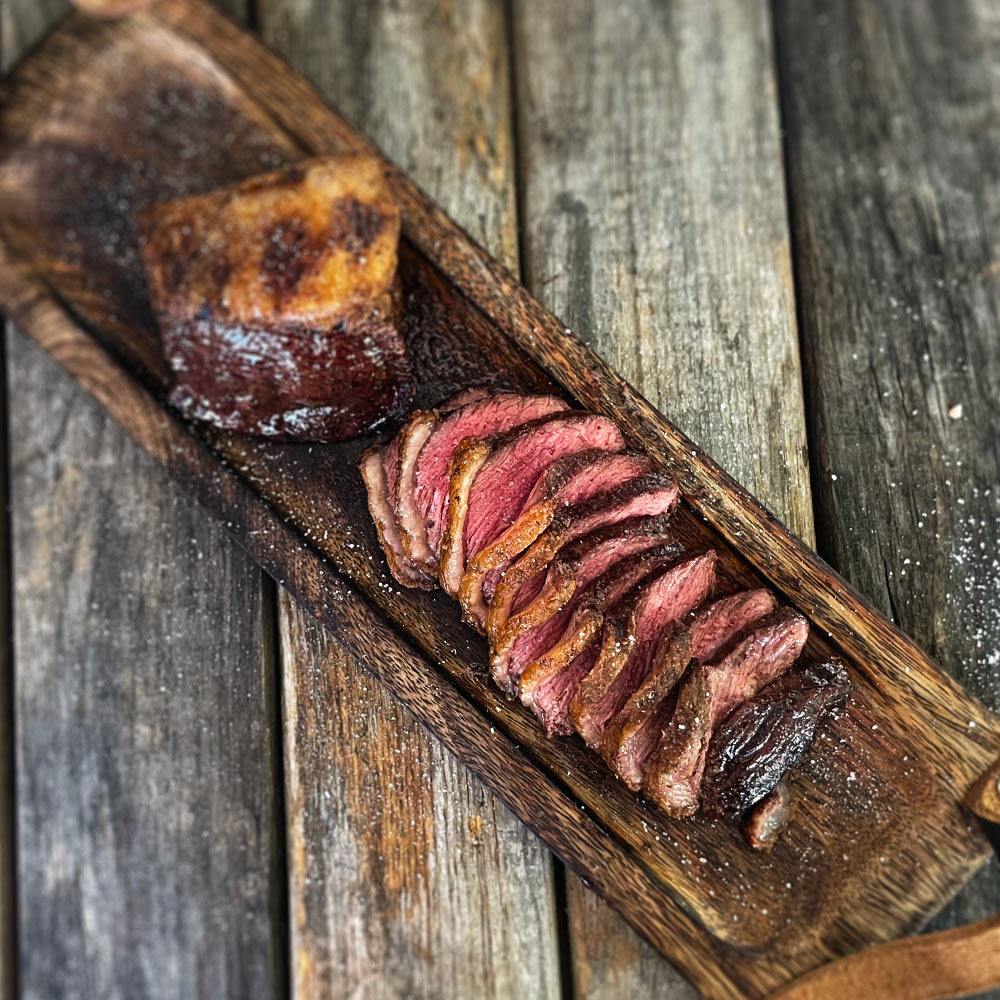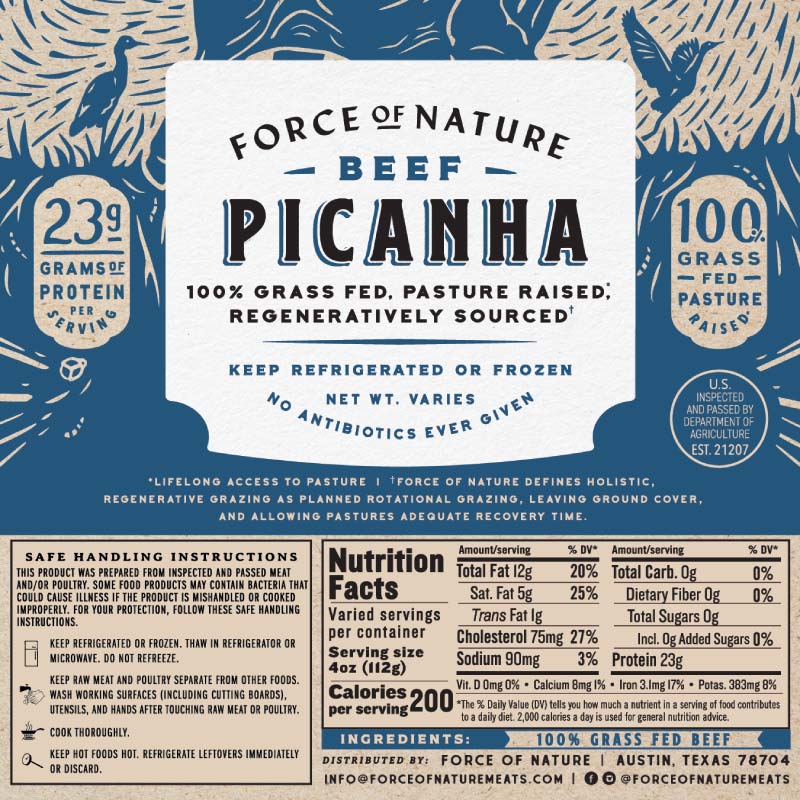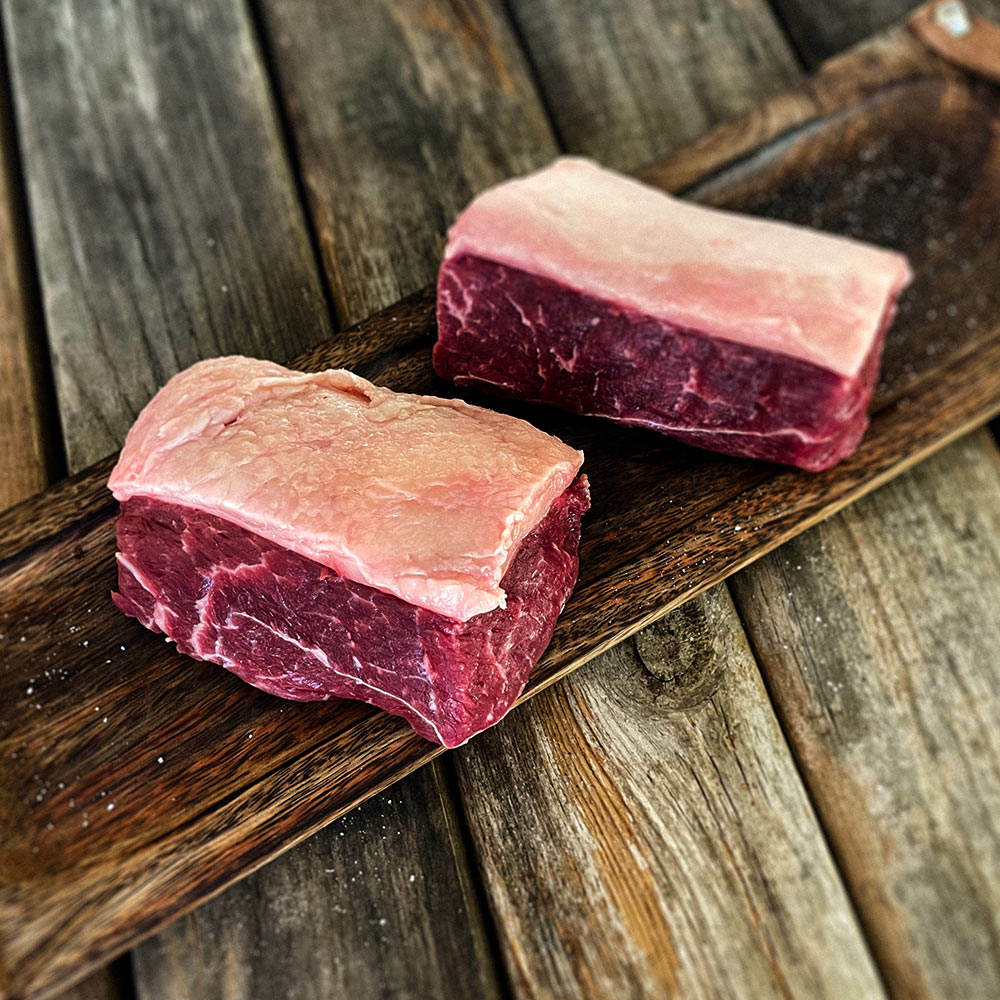 Regenerative Beef Picanha Steak
A Picanha, also known as "Sirloin Cap," is a flavorful cut of beef that originates from the top sirloin region of the cow. With a natural layer of fat that bastes the meat during cooking, Picanha boasts a superb balance of tenderness and rich taste. This cut is revered for its unique shape, making it a visual delight on the grill or plate. Its versatility shines as it can be seasoned and grilled whole or sliced into medallions. When cooked to perfection, the Picanha offers a melt-in-your-mouth experience.
For optimal results, grill the Picanha to medium-rare perfection, starting with a fat-side-down sear, followed by a flip, and let it rest before slicing against the grain for maximum tenderness and flavor.
Our beef holds great significance in our product line as it allows us to positively impact more land than any other species. Supported by empirical data, this beef is actively combating climate change and has the potential, when adopted on a larger scale, to sequester all human-generated carbon annually.
Average weight is 16oz (2 steaks ~8oz each), though weights may vary slightly (+/- 2-3 oz)
100% Grass Fed

Regenerative

Pasture Raised